Get to know Jane Cheserek
A Q&A with Jane Cheserk, the head of the coffee breeding unit at the Coffee Research Institute in Kenya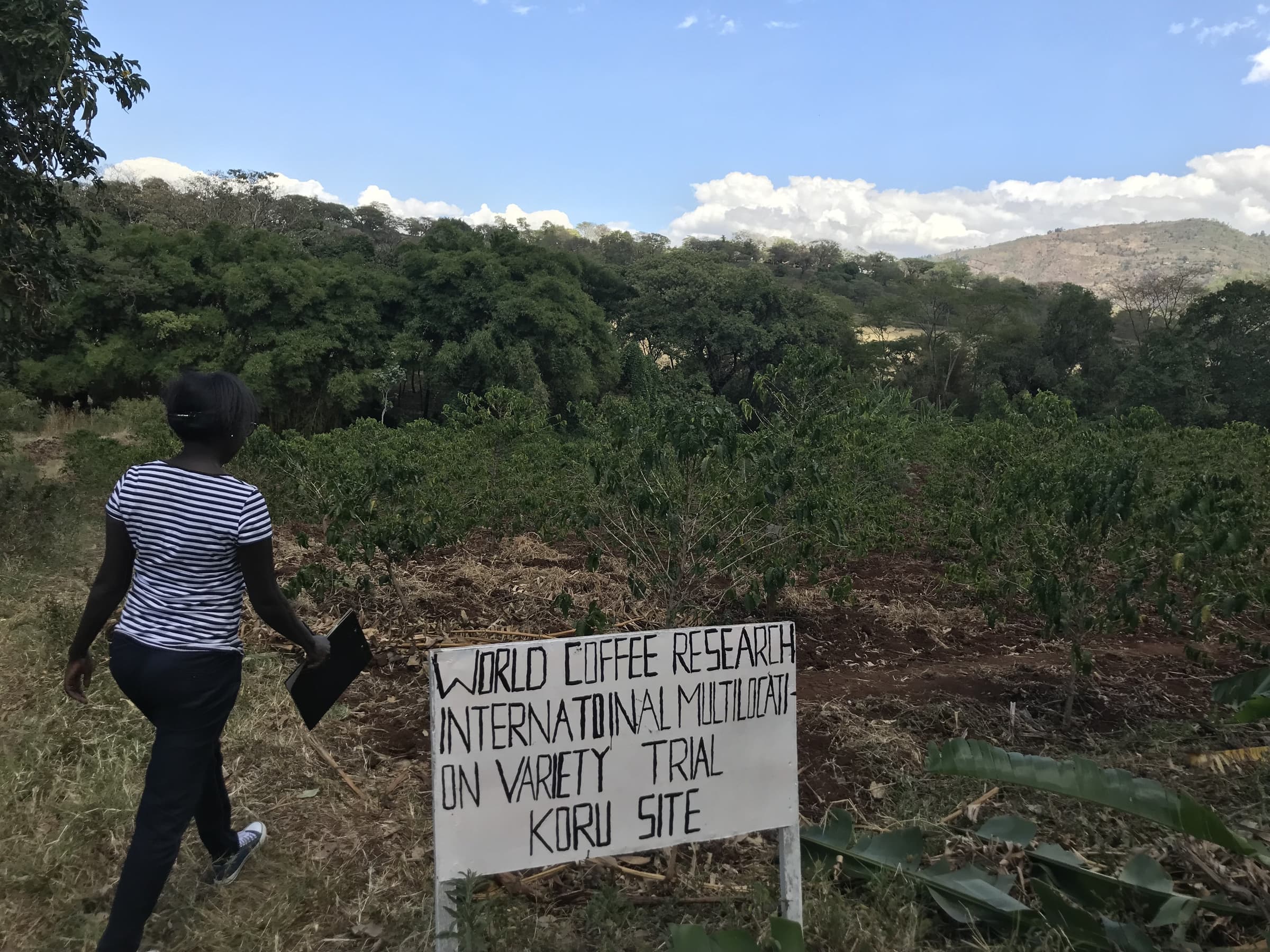 Even though Jane Cheserek is now the head coffee breeder at Kenya's Coffee Research Institute, she did not grow up drinking coffee. Actually, she recalls that the first time she ever drank coffee was during her undergradudate studies at the University of Nairobi. "The first taste was super," she recalls. "After that I preferred coffee over tea."
Before Cheserek became one of Kenya's resident experts on coffee, she was a master's student, looking for a job. She had no explicit dreams to work in coffee – she simply saw an advertisement for a coffee breeder, and decided to try her luck. She worked for the Kenyan Ministry of Agriculture and livestock as an extension officer for two years, between 2009 and 2011, before moving to the Coffee Research Institute.
"I now know the difference between good and bad coffee," Cheserek says; working in the coffee industry for nine years has sharpened her appreciation of coffee, both as a crop to be studied and a crop to be consumed. That appreciation has only deepened as Cheserek has pursued her own education, enrolling in a PhD program in plant science with the University of Nairobi.
Cheserek's job consists of both working in the field and in the lab. Cheserek is the liason in Kenya for the WCR International Multilocation Variety Trial, the world's largest multilocation coffee variety trial. She oversees the care and maintenance of 29 varieties (each planted in 3 replicate rows of 10 trees each, a total of nearly 700 trees), as well as meticulous data collection related to how the plants perform, which is then compared to data from the same trees planted in 40 other locations around the world. Kenya was one of the first countries to be included in the trial; the first box of in vitro plantlets arrived from a cloning lab in Florida in February 2015. The trees saw their first harvest in 2018.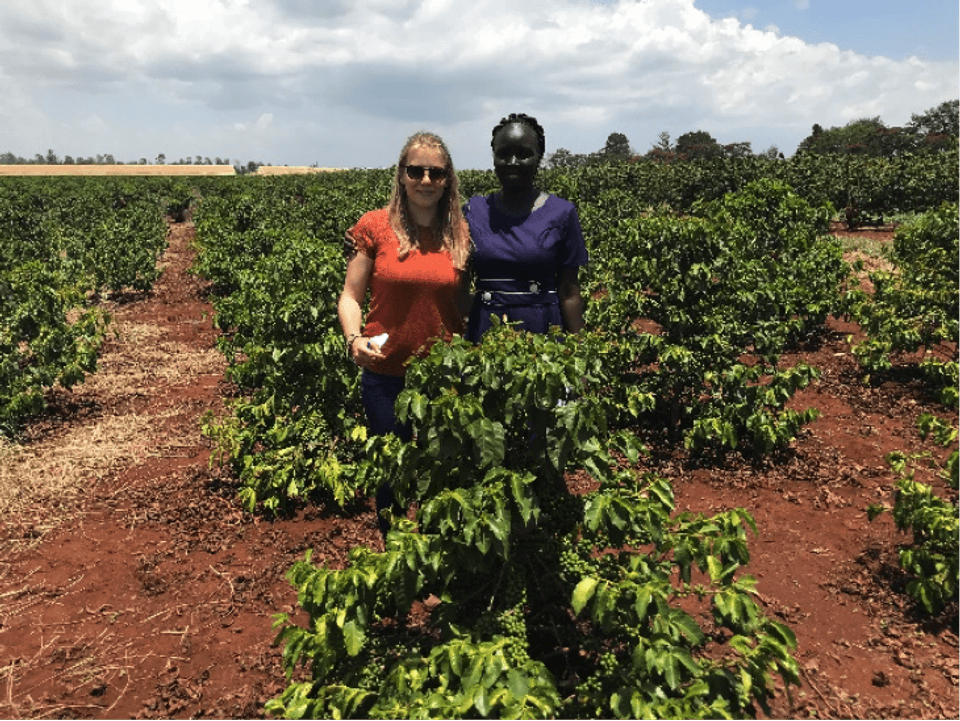 "It's a lot of work," Cheserek explains; "we harvest tree by tree. We weigh per tree individually at the cherry stage before processing the harvest. Then there's processing and quality evaluation of all 29 varieties, making sure that we keep each rigorously separated from the others. It's a painstaking process!" During peak harvest season, this work can feel almost overwhelming, since the harvest can be done up to twice a week. "We have to involve more labor" during this time, Cheserek explains; they hire more people to help with "harvesting, weighing and recording."

Another element of Cheserek's job is maintaining Kenya's only germplasm conservation site, which is located within the Coffee Research Institute. This collection contains over 200 C. Arabica coffee trees, as well as other species such as C. canephora, C. excelsa, C. euginoides, C. liberica and C. pseudozanguebariae. As site manager, she's in charge of the collection, which means fertilizing, pruning, and harvesting the trees. Maintaining healthy germplasm collections is crucial for any breeding program—developing new high-performing varieties that combine maximum genetic diversity with high performance requires solid building blocks of healthy and established accessions. Part of managing a coffee germplasm bank, which are made of collections of living trees, includes being in charge of seed production and overseeing seedling maturation—two tasks Cheserek enjoys doing.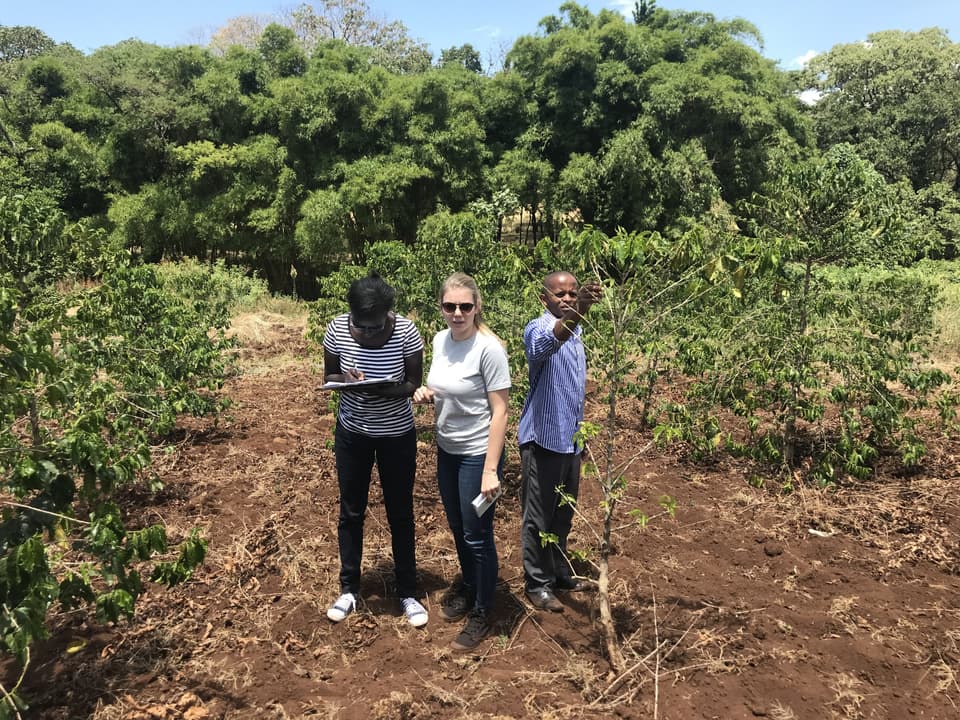 On top of all that Cheserek also oversees four ongoing breeding projects. The most recent one, which she's hoping to present as part of her PhD thesis, is the evaluation of performance of Arabusta coffee hybrids for yield and beverage quality. Right now, the Coffee Research Institute is preparing to carry out a major trial next year on CBD-resistant coffee. This makes her feel proud, and extremely excited about next year.
Her other three breeding projects involve selecting coffee genotypes developed from double- and three-way crosses for further evaluation, all of which should be in the field in the next 10 years. She's passionate about her work as a breeder, and what it means to broaden "access to a wide variety" of types of coffee to support their livelihoods.
Even so, the long life-cycle of tree crops can be frustrating at times. Coffee trees usually don't bear fruit until they've been in the ground three years. "Working in coffee cultivates patience and tolerance," she explains. "It's not a plant like beans, where you begin growing today and in three months' time you are done with it." But, ever positive, Cheserek insists that "the long work of coffee builds perseverance. The good thing is that you can work on the same coffee tree in the field for many years, without having to worry that it will disappear. It remains strong and healthy as long as it's well cared for."