World Coffee Research names Jennifer "Vern" Long new CEO
Tim Schilling remains in new role
The board of directors of World Coffee Research (WCR) has named Jennifer "Vern" Long as the new CEO of the organization.

Michael Keown, Chair of the WCR board of directors, says, "Vern is joining WCR at a time of strong momentum. What was once a fledgling organization has surpassed everyone's expectations and created a capacity we now recognize the coffee industry can't do without. We are thrilled to welcome her and look forward to all that's to come."
A plant breeder by training, Long brings 25 years of experience in international agricultural research with a focus on smallholders. Serving as the Director, Office of Agricultural Research and Policy at the U.S. Agency for International Development (USAID), she managed a global program portfolio of >$140 million per year. Long has substantial experience convening diverse stakeholders — from industry, national governments, CGIAR international agricultural research centers, university scientists, and farmers—to formulate a shared crop research agenda to improve productivity among smallholder farmers.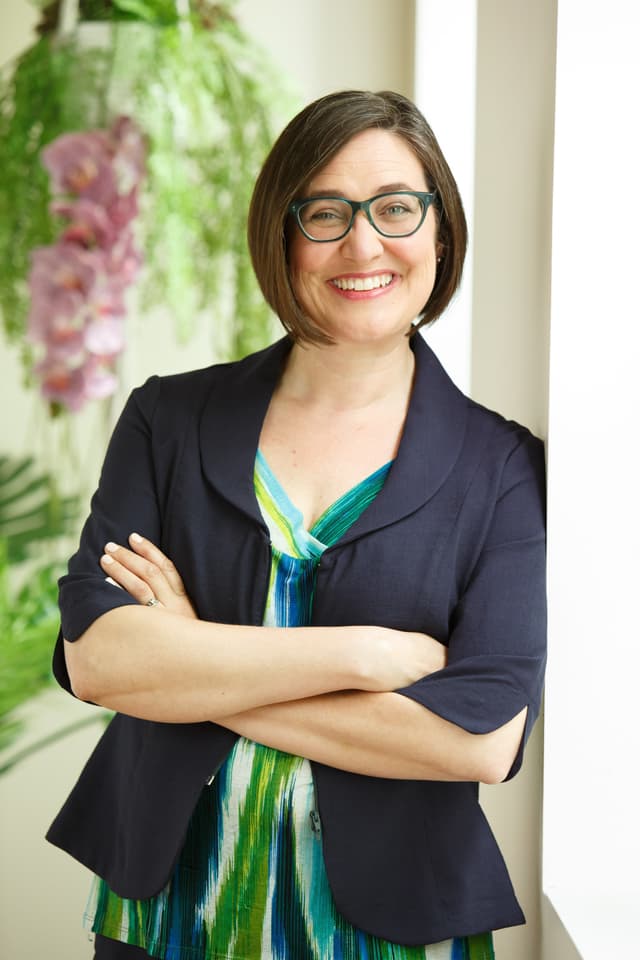 Her work has spanned low- and middle-income countries in diverse geographies including Central America, West Africa, East and Southern Africa, and South Asia. She has served on various multi-donor working groups, including as Chair of the Agricultural Research Working Group of the Global Donor Platform on Rural Development based in Bonn, Germany.
Dr. Tim Schilling, the founder and outgoing chief executive officer of WCR, will work side-by-side with Long through the end of the year, then step into a new role as president of WCR's European subsidiary branch and a member of the board of directors. Long will take the helm of WCR on June 1.
"With Vern, WCR is in exceptionally capable hands." Says Dr. Schilling. "She is deeply knowledgeable and passionate about international agricultural research, is a natural leader and entrepreneurial thinker, and is an experienced organization builder. She's the perfect fit. The coffee world doesn't know her yet, but it will."
Farmer-focused agricultural innovation is fundamental. We cannot be a sustainable industry in the long term without it. — Mario Cerutti, Chief Sustainability Officer, Lavazza
Long will lead a maturing organization that has grown since its founding in 2012 to a team of 36 people based in 13 countries with an annual budget of over $4.4 million worldwide. In order to achieve its mission to grow, protect, and enhance supplies of quality coffee while improving the livelihoods of the families who produce it, WCR aims to achieve stable funding of $10 million by 2022. The organization currently has offices in Marseilles, France; Portland, Oregon; Kigali, Rwanda; and Santa Ana, El Salvador.

"I am humbled and excited to join an organization as dynamic, focused, and innovative as World Coffee Research. Coffee production faces numerous challenges in the coming years, which agricultural research and development are uniquely positioned to address. I am eager to build on Tim's success in establishing WCR as one of the leading coffee organizations in the world," says Long. "I look forward to engaging across the coffee community to grow WCR, so together we can position coffee production to be sustainable in the long term, particularly for the farmers who make the business of coffee possible."

Dr. Schilling galvanized the world coffee industry, worth US$174 billion dollars per year, to recognize the potentially disastrous vulnerabilities it faced due to the lack of functional, global, open-source research and development programs that create new knowledge and technologies for the benefit of farmers. In 2012, Schilling led the formation of World Coffee Research to catalyze innovation in coffee agriculture. The ambitious research agenda of WCR is executed collaboratively with coffee producing nations and the private sector. One of the most important impacts of World Coffee Research is that it allows the coffee industry for the first time to invest in a global program of agricultural R&D, bringing together companies that are otherwise competitors to invest precompetitively.

"Our industry likes to talk about sustainability a lot. But in World Coffee Research, we have brought into being a global organization that is charging ahead to address some of the fundamental problems stopping us from achieving it, especially low profitability for farmers," says Mario Cerutti, President, ECF/Chief Institutional Relations and Sustainability Officer, Lavazza. "Farmer-focused agricultural innovation is fundamental. We cannot be a sustainable industry in the long term without it. It is why so many international companies, like Lavazza, have joined this precompetitive effort. We are so excited to watch this organization grow to realize its full potential under Vern's leadership."

The CEO search was led by global executive search firm Spencer Stuart.