Agricultural R&D's Role in the Future of Sustainability
We can't achieve sustainable development without it
In 2019, two landmark reports were published in response to coffee's latest price crisis, concluding that economic viability is the catalyst for the sustainability of the entire coffee sector (1). While coffee agricultural R&D cannot alone solve coffee's sustainability crisis, it has for far too long been overlooked as an essential upstream activity enabling sustainable agricultural development.
Agricultural research is a primary driver of improved productivity and profitability, climate resilience and adaptation, and soil health and conservation among other critical factors. It helps us identify which approaches to coffee farming produce the largest benefit for the least cost (in terms of financial, human, and natural resources). That knowledge is essential for transforming coffee agriculture in ways that deliver inclusive growth to countries and drive positive change to meet the the United Nations' Sustainable Developement Goals. The knowledge, technologies, resources, and efficiencies generated by agricultural R&D flow down through the entire value stream.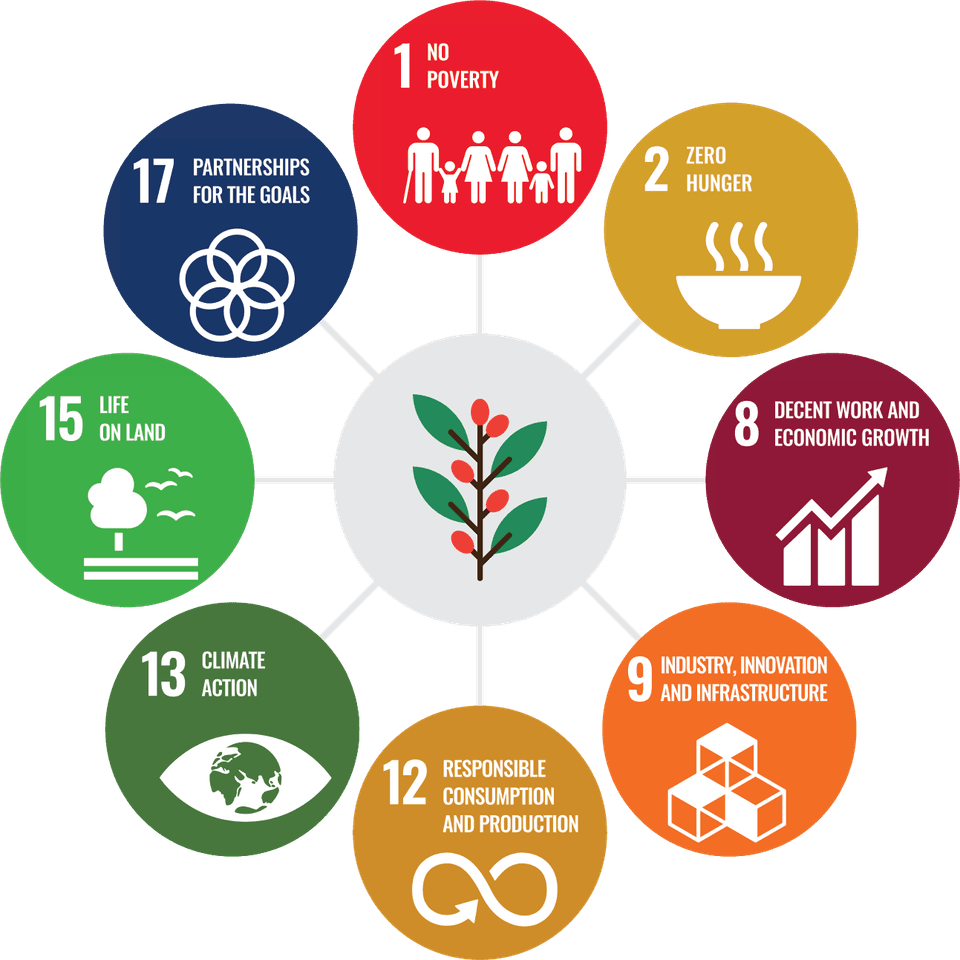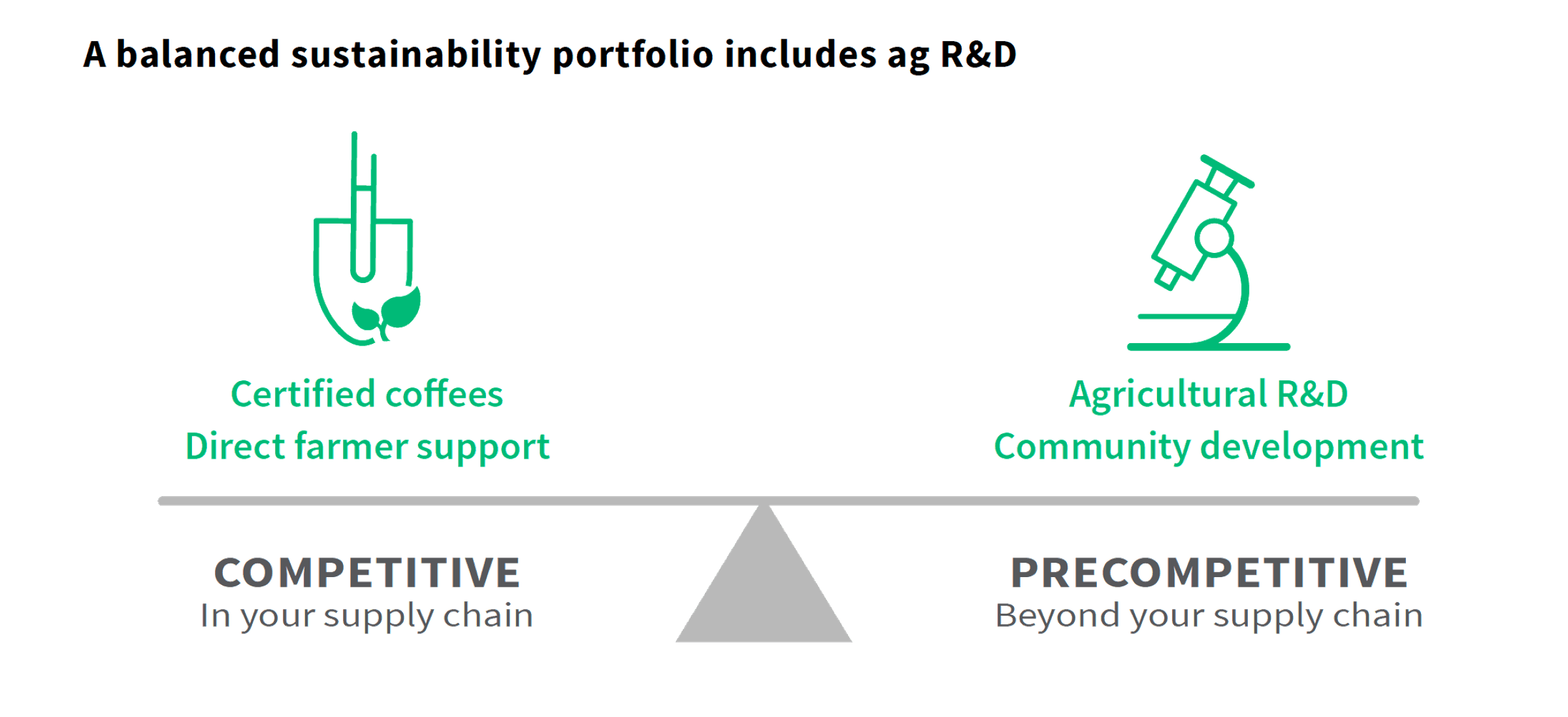 WCR's research agenda:
Is focused on breeding and agronomy, the most efficient drivers of improved agricultural productivity
Is aligned to focus not only on improving production efficiency, but especially on improving profitability and quality
Contributes to global understanding of which varieties and practices are most suitable and profitable in agroforestry environments and for protecting soil health, and contribute to resilience in the face of climate change
Is collaboratively executed with key organizations that transfer innovations directly to farmers, including national coffee institutes, coffee exporting companies, and extension organizations
Read more about WCR's work in our 2019 Annual Report here.
(1) "Coffee Development Report," ICO, 2019; and "Ensuring Economic Viability and Sustainability of Coffee Production," Colombia Center on Sustainable Development, 2019.