Mercon announces long-term partnership with World Coffee Research
Joins WCR's board of directors
This week, global green coffee supplier Mercon Coffee Group announced a long-term partnership with World Coffee Research. With the announcement, Mercon becomes the first green coffee supplier to fund WCR's full portfolio of agricultural research and development activities and fill a seat on the WCR board of directors, while also carrying out collaborative, on-farm research initiatives in Nicaragua and Honduras.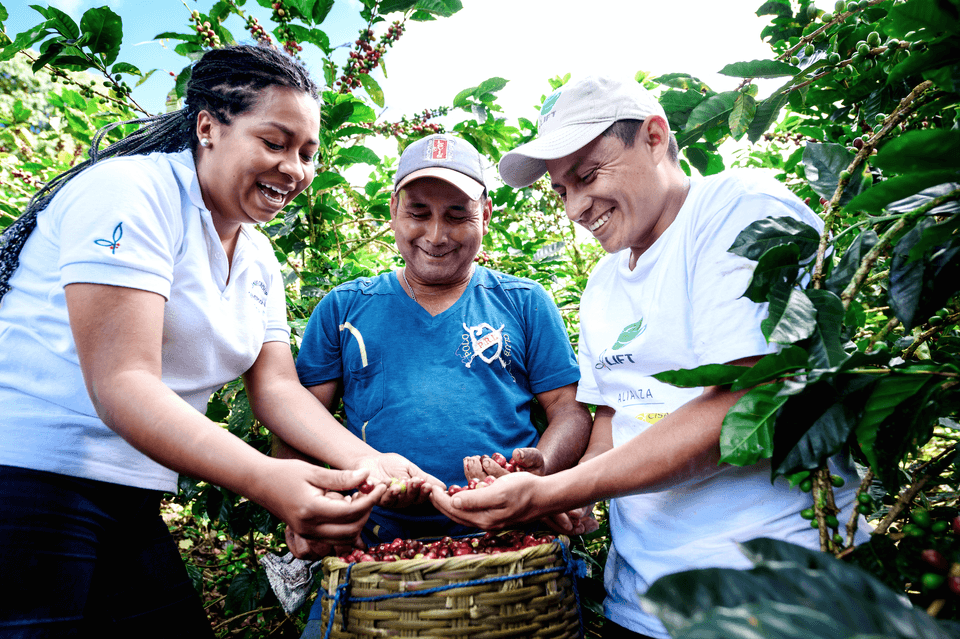 Since 2018, Mercon has been a partner in WCR's Global Coffee Monitoring Program (GCMP), a network of trials in coffee-growing areas around the world that aims to discover which practices are most profitable for farmers across a broad range of environments, altitudes, soil types, and farming systems.
Mercon has supported the GCMP through in-kind contributions via their agronomy staff, who have helped select farmers for the trials, install the trials, collect data, and more. Mercon's staff has helped install six trials in Honduras and 13 trials in Nicaragua, with seven more trials scheduled for Nicaragua by 2021. That is also the year that the first GCMP trials supported by Mercon will begin bearing fruit. Mercon plans to disseminate results of the trials through its vast network of farmers and technicians, fostering broad knowledge to help strengthen the coffee sector.
"At Mercon, building a better coffee world means systematically working to strengthen farmers and farming communities. We believe that a vital component for thriving coffee farmers is the access and adoption of better varieties. This translates to plants that are not only more productive, resilient to climate change, and less susceptible to pest and diseases, but that also yield better qualities. The work done by WCR globally in facilitating the adoption of the best existing varieties alongside their best agricultural packages is a reference in the industry and will have a long- term legacy for the coffee Origins", explained Giacomo Celi, Mercon's Sustainability Director.
With its new annual commitment, Mercon will support WCR's full research portfolio, which includes breeding work to create coffee varieties that can produce high quality and yield while withstanding the changing climate, and efforts to mitigate the effects of the coffee leaf rust fungus that has devastated many coffee-producing areas. Additionally, Mercon's Sustainability Director Giacomo Celi will join WCR's board of directors in 2020 to lend his expertise to the organization's decision-making going forward.
For World Coffee Research, enlisting the long-term support of Mercon is an important development that will allow the organization to continue its impact. "Mercon is a storied company, with over 65 years of experience working with coffee farmers," says Jennifer "Vern" Long, CEO of World Coffee Research. "Through its work with the Global Coffee Monitoring Program, Mercon has demonstrated its commitment to research impacting farmers for the better. Now with this additional support, Mercon will deepen its impact in coffee communities and aid critical research that can shape the future of coffee."