Tim Schilling is 2020 SCA Sustainability Champion
Award recognizes a career devoted to sustainable coffee sector
Tim Schilling, founder of World Coffee Research and president of WCR Europe, has received the 2020 Sustainability Award from the Specialty Coffee Association. The winners will be honored at the virtual Re:co Symposium on Thursday, July 16, at 11:15 a.m. Pacific time.
The Sustainability Champion award recognizes the career of an individual in pursuit of a sustainable specialty coffee sector. The 2020 Sustainability Awards are sponsored by Farmer Brothers, a longtime WCR member company.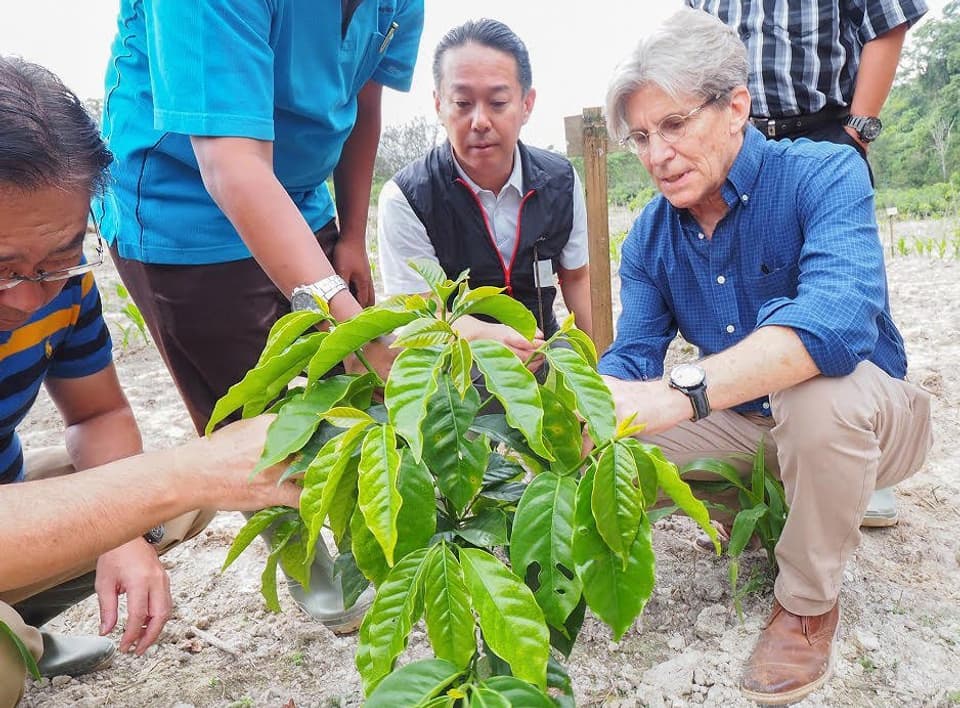 Over the course of his 18-year career in coffee, Tim led two USAID programs—PEARL and SPREAD—to generate food security and increased incomes for widows and orphans in post-genocide Rwanda. Those projects led to the emergence of Rwanda as a specialty coffee powerhouse. Following his work in Rwanda, Schilling went on to create World Coffee Research, the world's first global, collaborative, industry-driven R&D organization for coffee.

The award recognizes that Tim's accomplishments "comprise one of the most compelling records of contribution to food security and increased livelihoods in coffee-producing nations by any one individual of this era. He formed technological, human, and institutional capital that will serve coffee producers worldwide for decades to come."
The press release continues, "Schilling has been an exceptional leader and problem-solver; an adaptable, flexible, and innovative thinker and partner; relentlessly focused on impact and change-making; and an inspiration to dozens or hundreds of young people who will lead the coffee sector into its next generation."
Additional winners of the 2020 SCA Sustainability Awards are the Las Manos del Café project by RGC Cofee in the Project category, and Cooperative Coffees in the Business Model category. SCA Chief Sustainability and Knowledge Development Officer Kim Elena Ionescu said, "The growth in applications to the SCA's Sustainability Awards—this year there were more than 70—reflects the specialty coffee community's increasing engagement in sustainability. This year's winners have all demonstrated tenacity in the face of obstacles and doubts, and they are inspiring examples of what is possible with a powerful combination of vision, persistence, and collaboration."