WCR Partners with 1% for the Planet
Funds support WCR's mission of ensuring a sustainable supply of coffee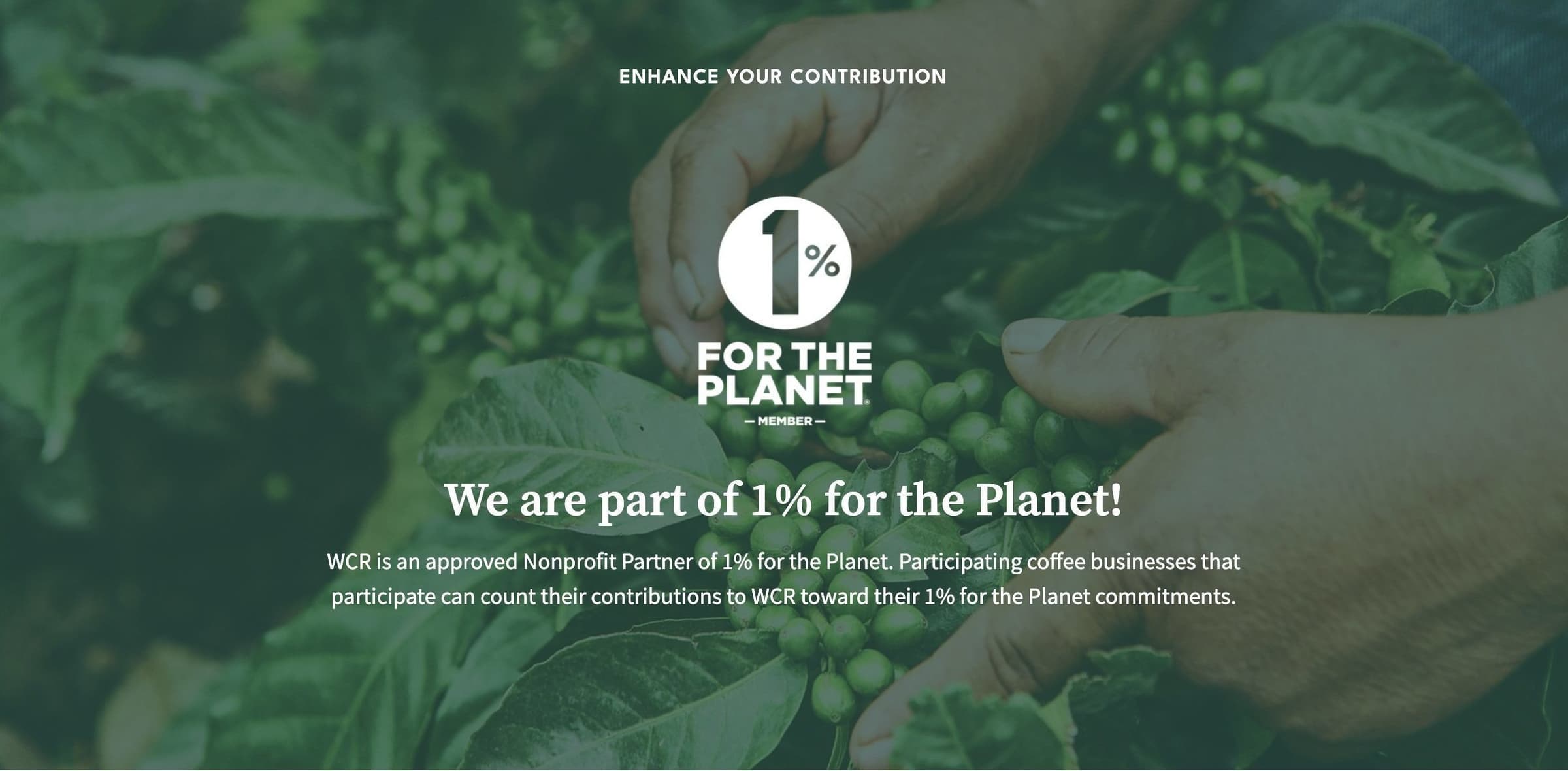 World Coffee Research is a new nonprofit partner of 1% for the Planet, an alliance of more than 5,000 business and individual members that give back to support environmental nonprofits.
World Coffee Research is now eligible to receive donations from 1% for the Planet businesses and individual members, placing us among a diverse, global network of environmental organizations. 1% members fuel this nonprofit network through their annual contributions. Partnership with 1% greatly expands the potential pool of funding to which World Coffee Research can look to for support.
Several WCR member companies are participating in the 1% for the Planet program, including Single O, Shed Light Coffee, and Dave's Koffiebranderij.
"We applaud our member companies who have joined 1% for the Planet, and are committing 1% of their revenues toward helping the environment," says Alexa Heinicke, Corporate Partnership Manager of WCR. "Now, more than ever, there is greater urgency for everyone to take action. We are delighted to announce that WCR is a new participating nonprofit, which makes it possible for our members' contributions to WCR to count toward this 1% commitment."
World Coffee Research contributes to a healthier planet by helping to foster a sustainable global coffee supply. WCR's mission is to help grow, protect, and enhance supplies of quality coffee while improving the livelihoods of the families who produce it.
"We know our nonprofit partners play a critical role in solving the many challenges facing our planet, and our core work is to grow the support that enables these nonprofits to accomplish even more," says Kate Williams, CEO of 1% for the Planet. "We are thrilled to welcome World Coffee Research to the 1% for the Planet network."