WCR welcomes Liam Cummins as Finance Director
A brief profile on the latest addition to WCR's finance team
World Coffee Research is pleased to announce the recent appointment of Liam Cummins to the position of Finance Director. Liam is responsible for financial planning and analysis, budget development, financial reporting for the organization, and working in close collaboration with other members of the finance team.
Liam comes to WCR with nearly 20 years of experience in the finance field. He is a fellow of the Institute of Chartered Accountants in Ireland, and prior to joining WCR, he worked for 10 years in various roles at multiple start-up organizations. Most notably, Liam served 6 years at Uber, spanning every stage of startup growth, right through to its initial public offering (IPO). In his early career, Liam trained as a Chartered Accountant at Ernst & Young, worked in corporate finance, and had a brief tenure in banking.
In his new role, Liam will ensure that WCR financial and related administrative policies/procedures conform to regulations and best practices, both nationally and internationally. He is charged with maintaining awareness of the organization's financial position and facilitating effective and compliant operations and internal controls. In addition, as a member of the Executive Leadership team, he will support the development of the organization's annual budget.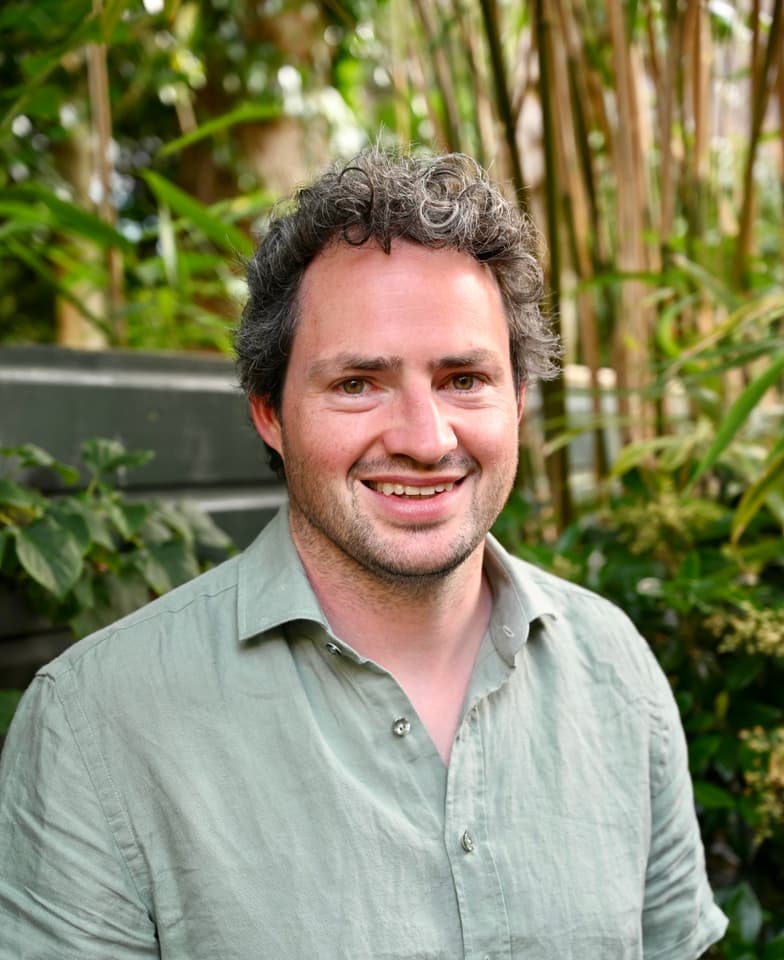 WCR's Communications Manager, Maeve Holler, had a chance to sit down with Liam and ask him a few questions about his experiences with coffee, what he hopes to contribute to the organization through his new role, and what he enjoys doing in his spare time:

1. What is your first memory involving coffee?
"I was 14 or 15 and at a friend's house. His mum offered me a cup of weak coffee and after initially hesitating because I'd never drank coffee before, I couldn't resist the urge to try it. It was instant coffee, very milky with at least three spoons of sugar. It was delicious."


2. What is your relationship to coffee now?
"I've been an enthusiastic home barista for the last 5 or so years. My drink of choice is a flat white or cortado. I'm always working on espresso extraction and steaming silky, latte-art-ready milk. The deeper I got into espresso extraction, the more I started to learn about different origins and understanding the journey from bean to cup."
3. What excites you about working for World Coffee Research?
"I'm excited by WCR's mission and the impact it will have on the future of coffee and the families who produce it. The idea that the varieties and flavors I enjoy today might not be available in the future is concerning. I want to be part of an organization that's actively tackling these problems and developing solutions."
4. What do you hope to contribute in your role as Financial Director?
"I am eager to bring the knowledge and experience I have gained so far in my career to WCR and to be part of developing a best-in-class finance function. The coffee industry is new to me and I'm excited to learn from those around me. In order for WCR to be successful in its goal to secure the long-term supply and availability of high-quality coffee, the finance department at WCR has to be a true business partner, helping to formulate insights that support strategic decision-making across the organization."
5. What do you enjoy doing in your spare time?
"When I'm at home I enjoy cooking, experimenting with coffee, and spending time with my family. Crossfit is a big part of my weekly routine. I'm also a keen mountain biker and in the winter months, I love nothing more than spending time in the mountains on my snowboard. In the summer months, I try to squeeze in some kitesurfing, time and wind permitting."