WCR welcomes Dr. Robert Kawuki, Research Scientist and Scientific Partnership Manager
A brief profile on the latest addition to our global team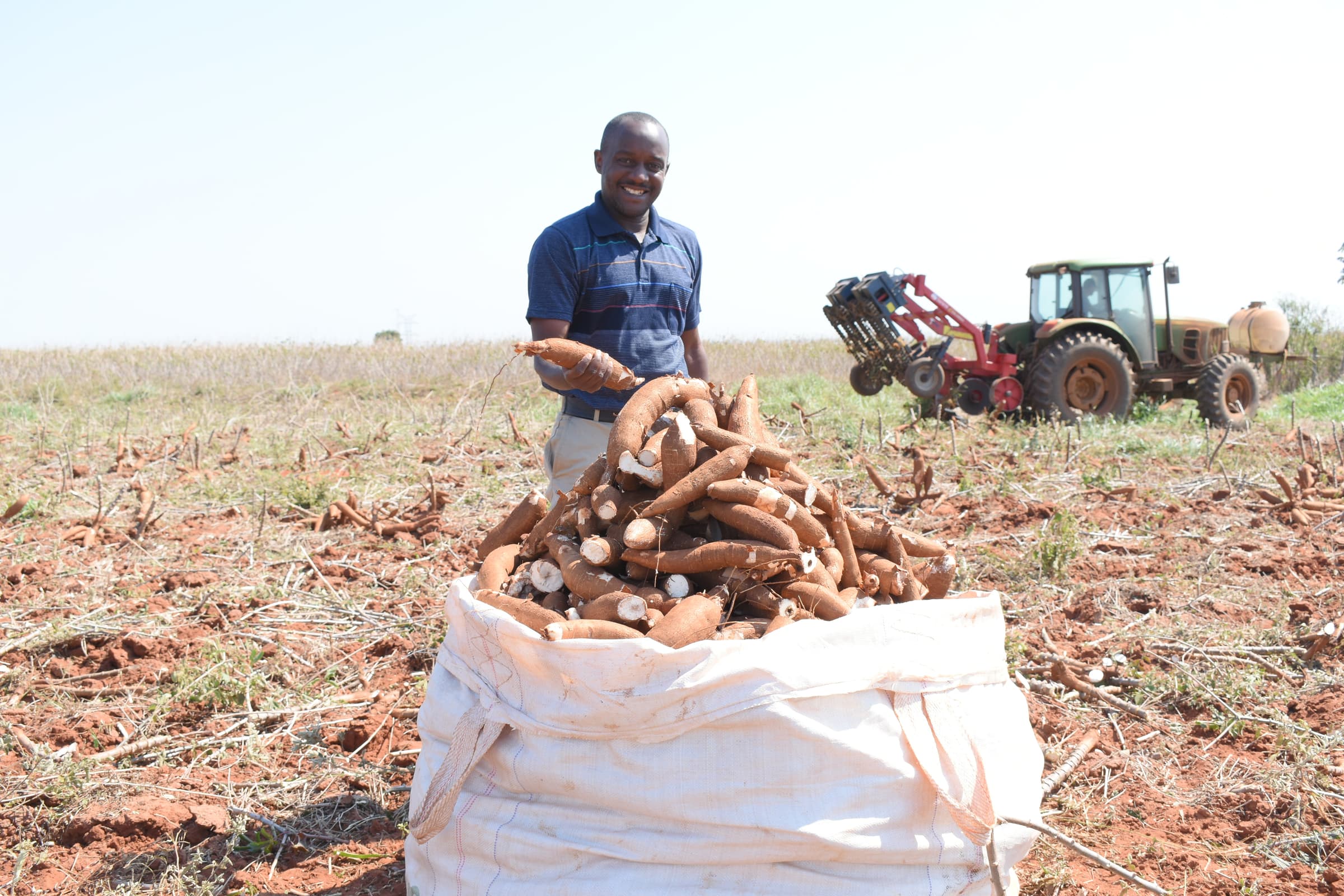 World Coffee Research (WCR) is thrilled to announce the recent appointment of Dr. Robert Kawuki to the position of Research Scientist and Scientific Partnership Manager for Asia & Africa.
Dr. Kawuki comes to WCR with nearly 20 years of experience in breeding and genomic selection. Most recently, he served as a Senior Principal Research Officer at the National Agricultural Research Organization (NARO) in Uganda, where he oversaw the cassava breeding team.
Throughout his career and tenure at NARO, Dr. Kawuki played a major role in the regional release of nine different cassava varieties, authored and co-authored 70+ publications on different aspects of crop improvement, and acted as a mentor to many graduate students.

In his new role, Dr. Kawuki will work as a part of the Innovea Global Coffee Breeding Network in a multifaceted capacity as a scientist, global project manager, and key representative of WCR in Africa & Asia.
He is responsible for co-developing breeding strategies with other scientists at WCR and its institutional partners, designing and applying modern breeding techniques, compiling and analyzing data to facilitate high throughput screening and selection, designing and executing independent projects in support of WCR's goals in modernizing variety systems, and providing scientific and technical advice. Further, he will manage project goals, timelines, and partners, and represent WCR globally.

---
WCR's Communications Manager, Maeve Holler, spoke with Dr. Kawuki and asked him a few questions about his personal and professional experiences with coffee, what he hopes to accomplish in his new role given his expertise in breeding, and what he enjoys doing in his spare time at his home in Uganda.

What is your experience working with coffee?
Despite the fact that I was born and raised in a region where coffee is grown and consumed, I only first encountered the plant as a scientist in 2021, when I was given the assignment to create a plan for coffee breeding enhancement in Uganda.
What has been the main focus of your research throughout your career?
My career has been devoted to researching the connection between plant phenotypes and genotypes for the benefit of people and their well-being.
How do you plan to apply your expertise working with other crops to your role at World Coffee Research?
Cassava knowledge intersects with coffee in two ways. First, coffee, just like cassava, is clonally propagated. As a result, the realities for cassava can largely be applied to coffee. Second, with a little adaptation, some of the tried-and-true techniques, metholodologies, and approaches for cassava can be applied coffee.
What excites you about working for World Coffee Research? What drew you to the organization?
Both my personal history and my growth objectives serve as the foundation for my affiliation with WCR. It is necessary to innovate and replace old coffee plants—those that served my parents' generation 60 years ago—and the organization will help me to both learn and grow professionally.
What do you hope to contribute in your role as a Breeding Manager?
In my work with the WCR team, I hope to develop and disseminate coffee varieties that will, in the end, sustainably increase the profitability of major actors involved in the coffee value chain.


Where do you live and what do you love about it?
I live in Wakiso, in central Uganda. It's green and beautiful!


What do you enjoy doing in your spare time?
I use my downtime to read, engage in physical activity, and share my "voyage stories" with the youth here who have yet to see what I have witnessed.



How do you take your coffee?
Three different ways—coffee + hot water; coffee + hot milk; and roasted/dried coffee beans.