Announcing the coffee lexicon 2.0
Featuring 24 new global flavor standards
Coffee is grown and consumed across hundreds of countries, which together represent an enormous amalgam of unique cultures, cuisines, and languages. The challenge of helping individuals working across that broad landscape of diversity—in roles as different as coffee farming, processing, exporting/milling, importing, roasting, and drinking—to understand one another is enormous. But it's also essential to the smooth functioning of the supply chain.
New FlavorActiV flavor standards for coffee enable a new global language of coffee flavor
In beer, wine, soda, and other beverages, there are global standards for the component flavors of each beverage—a way for everyone to "speak" the same language of flavor by using the same point of reference. For coffee aromas, many coffee industry experts are familiar with the scent based products. But you can't drink these references, only smell them. Professional coffee tasters have never before had taste references—until now. The 24 World Coffee Research approved FlavorActiV standards for coffee are a Rosetta Stone for coffee flavors, a tool that allows a taster in one part of the world to taste exactly the same thing as another.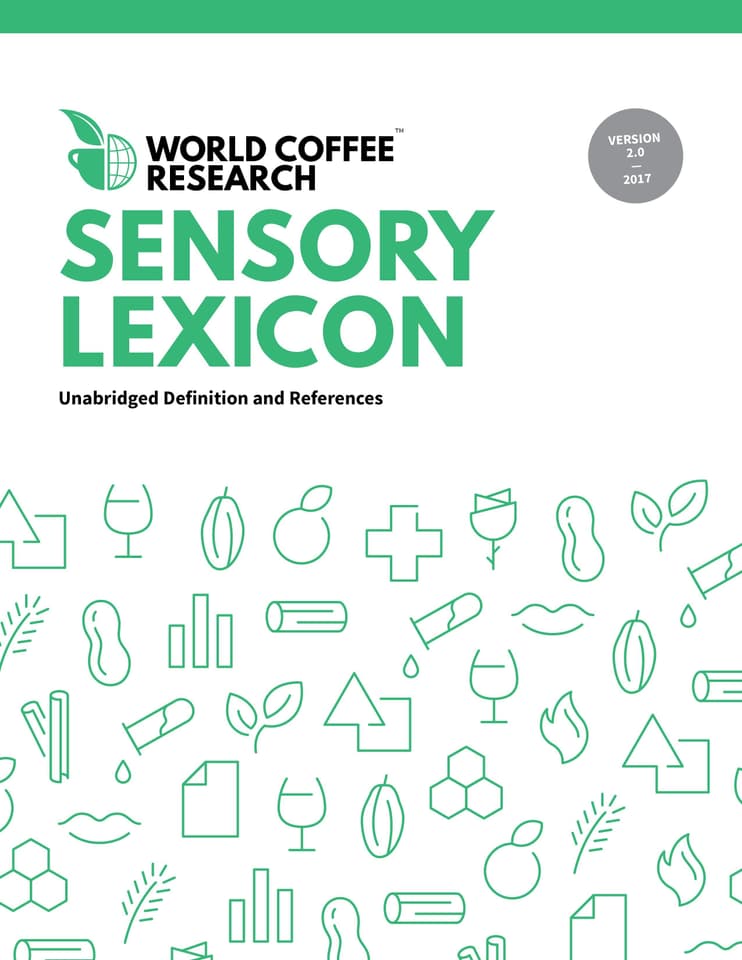 "We always knew the WCR Sensory Lexicon could never truly be a global tool as long as the majority of references could only be bought in a US grocery store," says World Coffee Research CEO Tim Schilling. "But there wasn't anything better out there. FlavorActiV has changed the math. Their flavor capsules are relevant, accurate, and globally available—just as easy if you're in Lima as in Limrick as in Lincoln, Nebraska. FlavorActiV saw that coffee had a need, and they invested in the R&D to create something completely new. We embrace the same spirit of solving problems through innovation. We're very excited about what they've done."
The GMP pharmaceutical grade flavor capsules for coffee were co-developed by FlavorActiV and Coffee Enterprises with assistance from Square Mile Coffee roasters. "We are extremely delighted to be partnered with WCR on this unique coffee flavor standards project. Tens of thousands of professional beverage quality assessors around the world have benefited from using our sensory panel calibration tools. We are pleased that we are now in the position to supporting the coffee industry with the same GMP quality flavour standards," says Marie Pohler, Head of Coffee Sensory at FlavorActiV. Each of the 24 flavors was then evaluated by the same researchers behind the World Coffee Research Sensory Lexicon to ensure a match.
World Coffee release coffee lexicon 2.0, adding new FlavorActiV references
FlavorActiV coffee flavor standards were evaluated by World Coffee Research to determine if they are appropriate and accurate representations of flavors contained within the lexicon. Once validated they were put forward for inclusion within coffee lexicon 2.0.
For the second edition of the lexicon, twenty-four of the attributes have been updated to include FlavorActiV references: Sour, Bitter, Salty, Apple, Grape, Coconut, Pineapple, Acetic acid, Butyric acid, Isovaleric acid, Fermented, Peapod, Fresh, Papery, Musty/Earthy, Musty/Dusty, Moldy/Damp, Phenolic, Petroleum, Brown Spice, Almond, Vanillin, Floral, and Jasmine.
The new FlavorActiV references, which have been added in a newly released second edition of the lexicon—Lexicon 2.0—are GMP pharmaceutical grade, shelf-stable, food-safe, and globally available. As such, they will substantially expand the global applicability of the lexicon. (Most of the flavor references in the first edition of the lexicon are "physical" references—i.e., items you'd buy at a grocery store. However, they are only widely available in mass market grocery store chains in the United States—for example, Lorna Doone brand cookies or Green Giant brand cut green beans.)
The WCR Sensory Lexicon is a living document that will continue to be updated with new flavors and aromas, as well as new references for those flavors/aromas, as they are identified. "Our flavour development program is as much a living project as the coffee lexicon itself and we will continue our effort and investment to bringing more GMP flavour references to the ever growing world of coffee," says Pohler.
Proceeds from the sale of FlavorActiV coffee capsules will fund future sensory research at World Coffee Research.
"Essential for roasters, traders, baristas, and producers around the world for improved quality control and education, not only for the premium and specialty coffee markets, but for all levels of coffee quality." — Dan Cox, President of Coffee Enterprises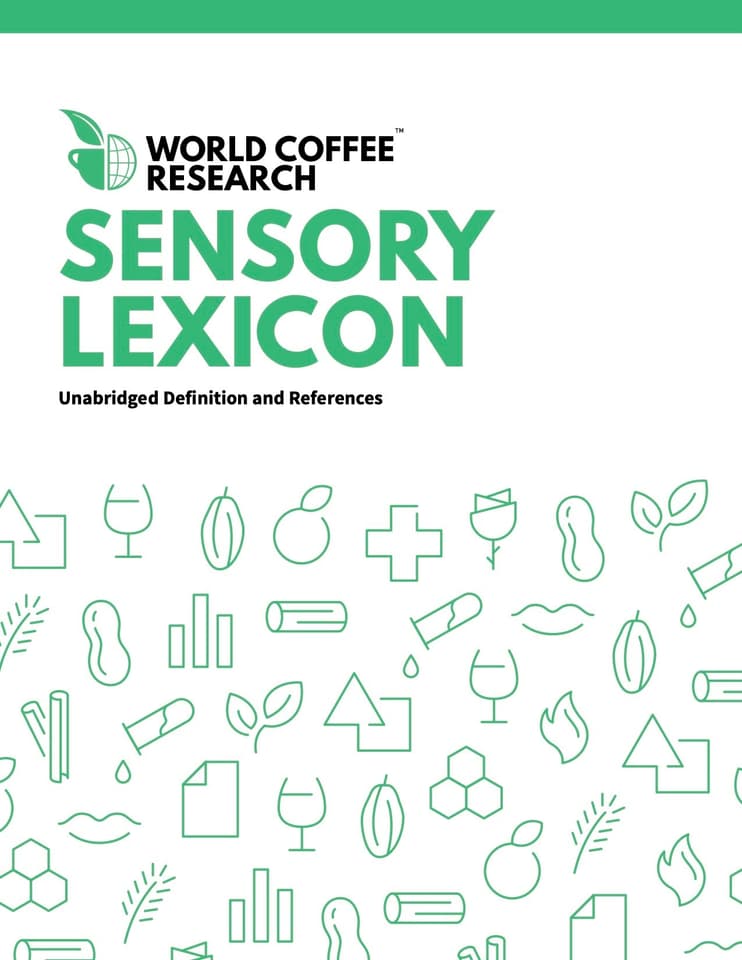 Resource
Sensory Lexicon
A tool for understanding and measuring coffee's flavors and aromas.