2017 Annual Report
The newly released document presents updates on our research from 2017—and much more
Using advances in agricultural science, it is possible to dramatically improve coffee yields, coffee quality, climate resilience, and farmer livelihoods. Our globe-spanning research is designed to deliver higher-quality coffee, more productive coffee farmers, and higher profits for coffee farmers. Read more about what we do—and the results of our ongoing research—in our 2017 Annual Report.
Highlights of our work in 2017:
An update on our F1 hybrid breeding program, which is creating a new generation of hybrid varieties. We hope to release locally adapted selections for farmers in Central America and Africa starting in 2025. F1 hybrid varieties typically have increased yield (up to 20-40 percent over current standards), high cup-quality potential (with some capable of scoring 90+), and tolerance to stressors such as pests and diseases, including coffee leaf rust.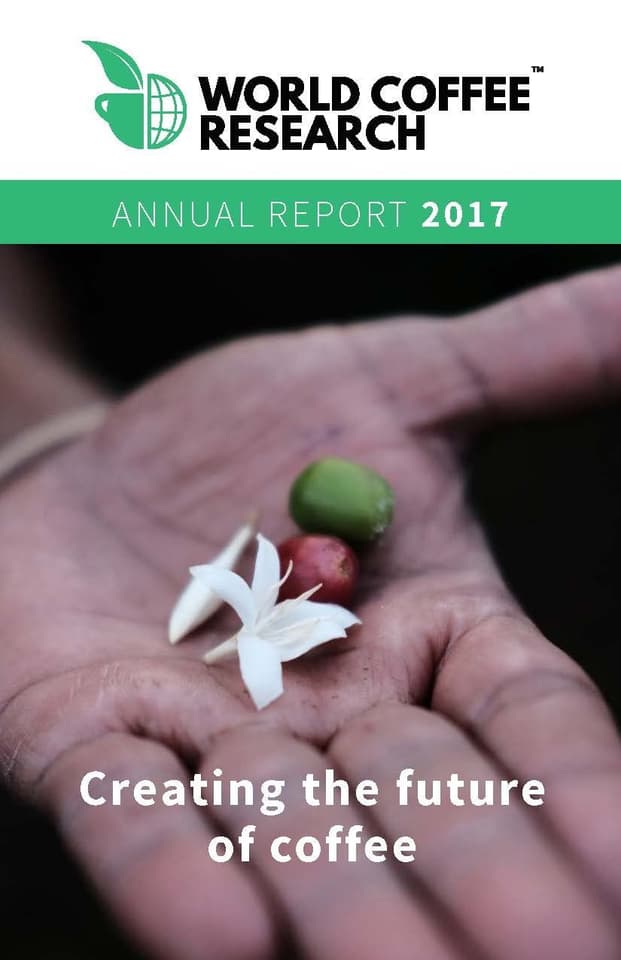 New data on how climate change will affect the future of coffee production, including estimates of what the production gap will be in 2050 (see chart below) and how climate change will affect different countries. Our findings highlight the importance of accelerating R&D and climate change adaptation efforts before global production is severely impacted.
Several new resources intended to provide farmers with knowledge to strengthen their position and foster sustainable coffee production. These resources include the World Coffee Research Verified℠ program providing seed verification for healthy, genetically pure plants, and the Arabica Coffee Varieties catalog, which enables those working in coffee to make informed decisions about which varieties may work best for their specific needs.