International variety trial reports first data
Insights into varieties—and a surprise finding in Laos.
When World Coffee Research (WCR) formed in 2012, one of the first initiatives the organization launched was the International Multilocation Variety Trial (IMLVT), developed as the world's largest coffee variety performance trial and seed exchange. The IMLVT brought 31 top varieties of Arabica coffee to 23 countries around the world for rigorous testing and evaluation to see how different varieties perform in different environments. WCR's local partners in each country can observe the varieties and make the best-performing ones available to growers in each area.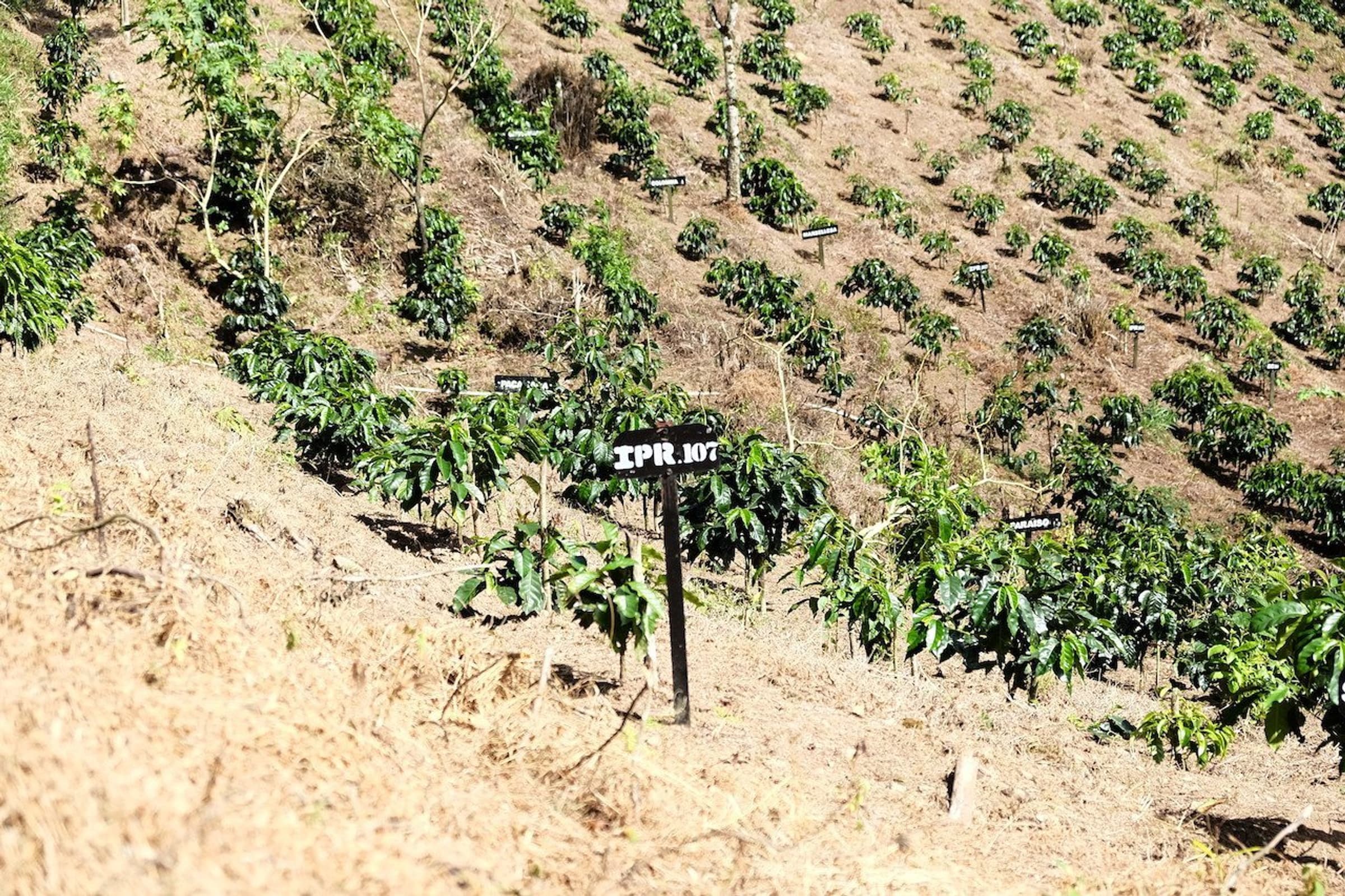 Each participating country planted the same 31 varieties in the IMLVT, with some countries also adding their own common varieties. Earlier this year—about two years after the trial officially launched in 2016—14 of the 23 participating countries collected the trial's first data. (The plants in the trial must be at least six months old for vegetative growth and disease/pest data to be collected; trial sites established more recently will begin collecting data in 2018 or 2019.)

While it's too early to draw definitive conclusions, the data provide interesting insights into different varieties' performance around the world. The most exciting early result comes from Laos. At a trial site hosted by partner OLAM International In February 2017, temperatures in the area dropped dramatically, and frost severely injured the vast majority of the plants in the trial. But a small handful of varieties were unfazed by the severe stress; among them were a group of F1 hybrid varieties developed in Central America, where they had never been exposed to frost. Their survival underscored the overall vigor these varieties are known for and offered further reinforcement to World Coffee Research, which is pursuing the creation of new F1 hybrids in its global breeding program.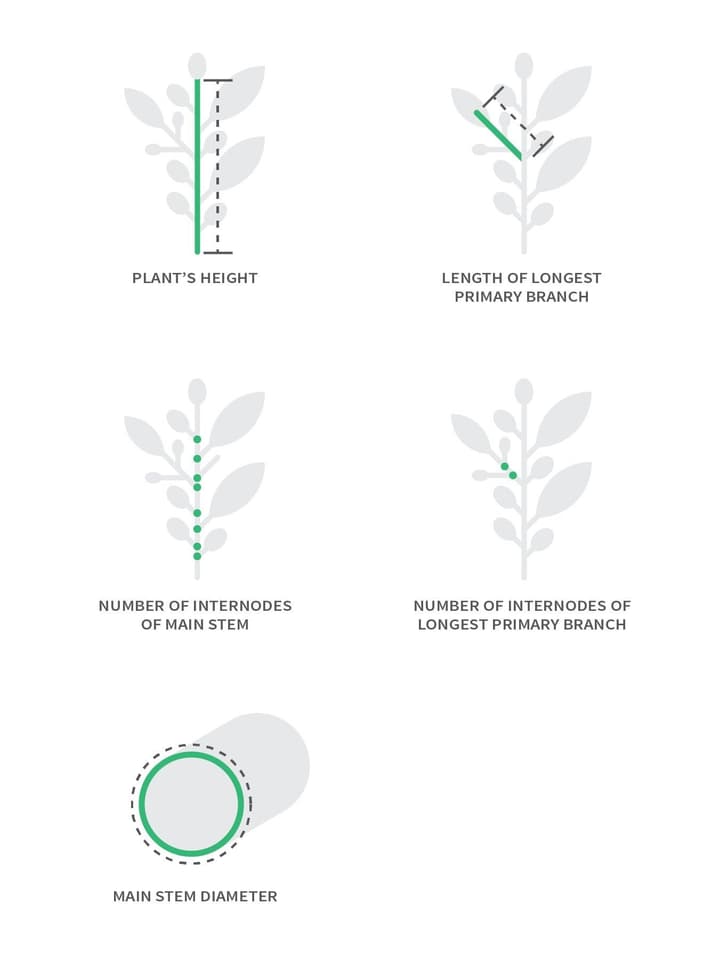 "We knew the F1s were vigorous, but we didn't know that translated to frost resilience," says Hanna Neuschwander, WCR's communications director. "This information could be very important for regions farther from the equator that experience more frosts—places like Brazil, Peru, Zambia, and Zimbabwe. And it really shows why this trial is so vital—you learn things about how plants will fare in different environments that you just can't learn any other way."

WCR is particularly interested to see how varieties perform in countries with more extreme environments, such as Zambia. Its hot, arid climate represents the conditions many coffee-growing countries will face later this century as climate change accelerates. Zambia is growing 23 varieties in the IMLVT: 16 dwarf varieties and seven tall varieties. The early data show that a handful of varieties are showing very strong vegetative growth, which may indicate that they are good candidates for countries that expect to see hotter, drier temperatures in the future.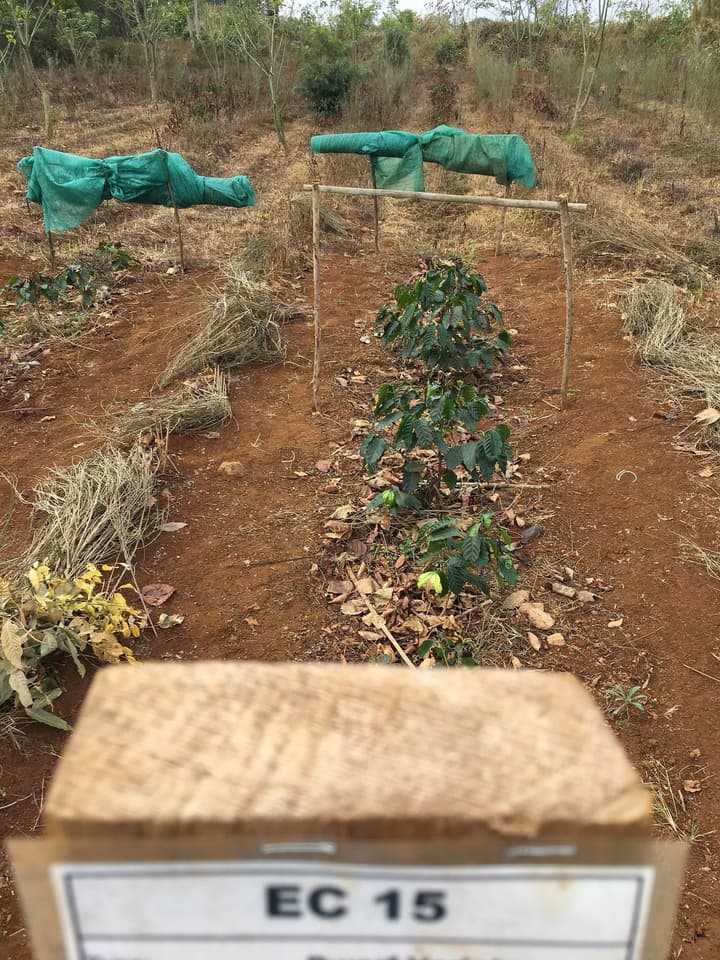 The IMLVT is among the most ambitious research trials ever undertaken in coffee, bringing together partners in 23 different countries and counting, with new countries joining each year. No program in the coffee industry has achieved this level of coordination among producing countries; each country participating in the IMLVT executes the trial collaboratively with WCR, assigning researchers to install, monitor, and maintain the research plots. Trials are hosted and collaboratively managed by our research partners—typically national coffee research institutes, but also private sector partners, such as OLAM International, which hosts the Laos site, and Key Coffee, which hosts a site in Sulawesi, Indonesia.
WCR will be reporting additional findings from the International Multilocation Variety Trial in the months and years ahead, but the organization is buoyed by the initial findings—especially the success stories like the one in Laos.
"This is the first time we'll be able to see how climate change is going to affect coffee in the future," says Tim Schilling, WCR's CEO. "We feel the outcome of the trial will have a direct impact on what coffee variety farmers choose."