WCR prepares to enter new era
The board of directors of World Coffee Research has launched an executive search for a new chief executive officer.

Dr. Tim Schilling, the founder and outgoing chief executive officer will remain the director of the organization, ensuring a smooth transition. The change reflects the maturation of World Coffee Research since its founding in 2012. The organization has grown from having a single employee and $1 million in start-up funding, to being a team of 32 people based in 13 countries with an annual budget of $5.3 million. The organization has offices in Marseille, France; Portland, Oregon; Huye, Rwanda; and Santa Ana, El Salvador.

Dr. Schilling says of the transition, "We have done well to establish WCR and take it from the fringes to one of the world's most reputable coffee R&D organizations with strategic research and trials operating in 28 countries."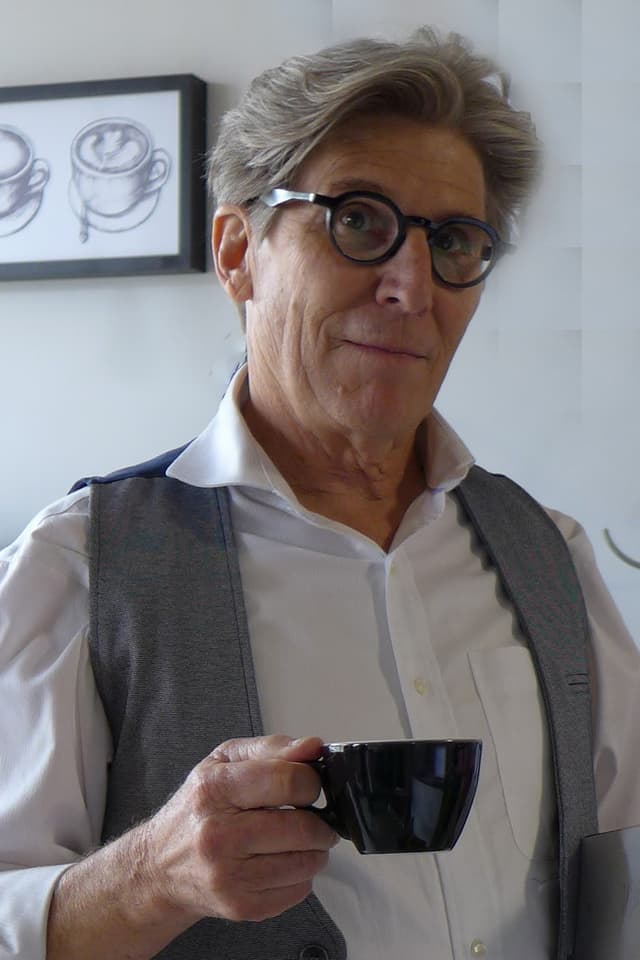 Michael Keown, CEO of Farmer Brothers and chair of the WCR board of directors, says, "This essential organization needs to grow to realize its mission of growing, protecting, and enhancing supplies of quality coffee while improving the livelihoods of the families who produce it. It's the right time to bring in a CEO with expertise as an institution builder. We are so grateful to Tim for the visionary leadership he showed in building WCR, and we couldn't be happier that he will be staying with the organization as founder and director."
Tracy Ging, Executive Vice President and Chief Business Officer at S&D Coffee & Tea, guided a careful, two-year search planning process during her tenure as former chair of the WCR board of directors. "WCR wouldn't exist if Tim hadn't identified this gaping hole sitting at the heart of the coffee sector—a lack of farmer-focused, collaborative, precompetitive agricultural research," says Ging. "His passion and energy brought WCR into being. The industry is much, much stronger for its existence. We are so grateful, and so excited to watch this organization grow to realize its full potential."
Dr. Schilling galvanized the world coffee industry, worth US$174 billion dollars per year, to recognize the potentially disastrous vulnerabilities it faced due to the lack of functional, global, open-source research and development programs that create new knowledge and technologies for the benefit of farmers.
In 2011, Schilling convened a group of over 70 coffee roasters, distributors, and importers at Texas A&M University to discuss the most pressing issues jeopardizing their businesses: climate change, diseases and pests, declining quality, and the declining profitability of coffee smallholders. The outgrowth of that meeting was the formation of a unique precompetitive global R&D nonprofit: World Coffee Research (WCR), funded by industry but executing open-access agricultural R&D for the benefit of all—including first and foremost, coffee producers.
Perhaps the most important contribution that Dr. Schilling has made to the coffee sector, via the creation of World Coffee Research, is collaborative model for agricultural R&D. The ambitious research agenda of WCR is executed collaboratively, funded collaboratively, and results are shared openly. The organization has formed dozens of collaborative partnerships with coffee organizations, NGOs, and governments to execute applied R&D for genetic improvement and agronomic advancements for coffee.
One of the most important impacts of World Coffee Research is that it allows the coffee industry for the first time to invest in a global program of agricultural R&D, bringing together companies that are otherwise competitors to invest precompetitively.
Prior to founding WCR, Dr Schilling led two programmes to rebuild the Rwandan coffee sector after the country's genocide, the USAID PEARL and SPREAD projects, which were crucial to the successful entry of Rwanda into the American and European Specialty Coffee markets.
The search for Schilling's successor is being led by the firm Spencer Stuart.