Tasting a new variety for the very first time
WCR kicks off a program to involve industry cuppers in in tasting varieties from trials around the world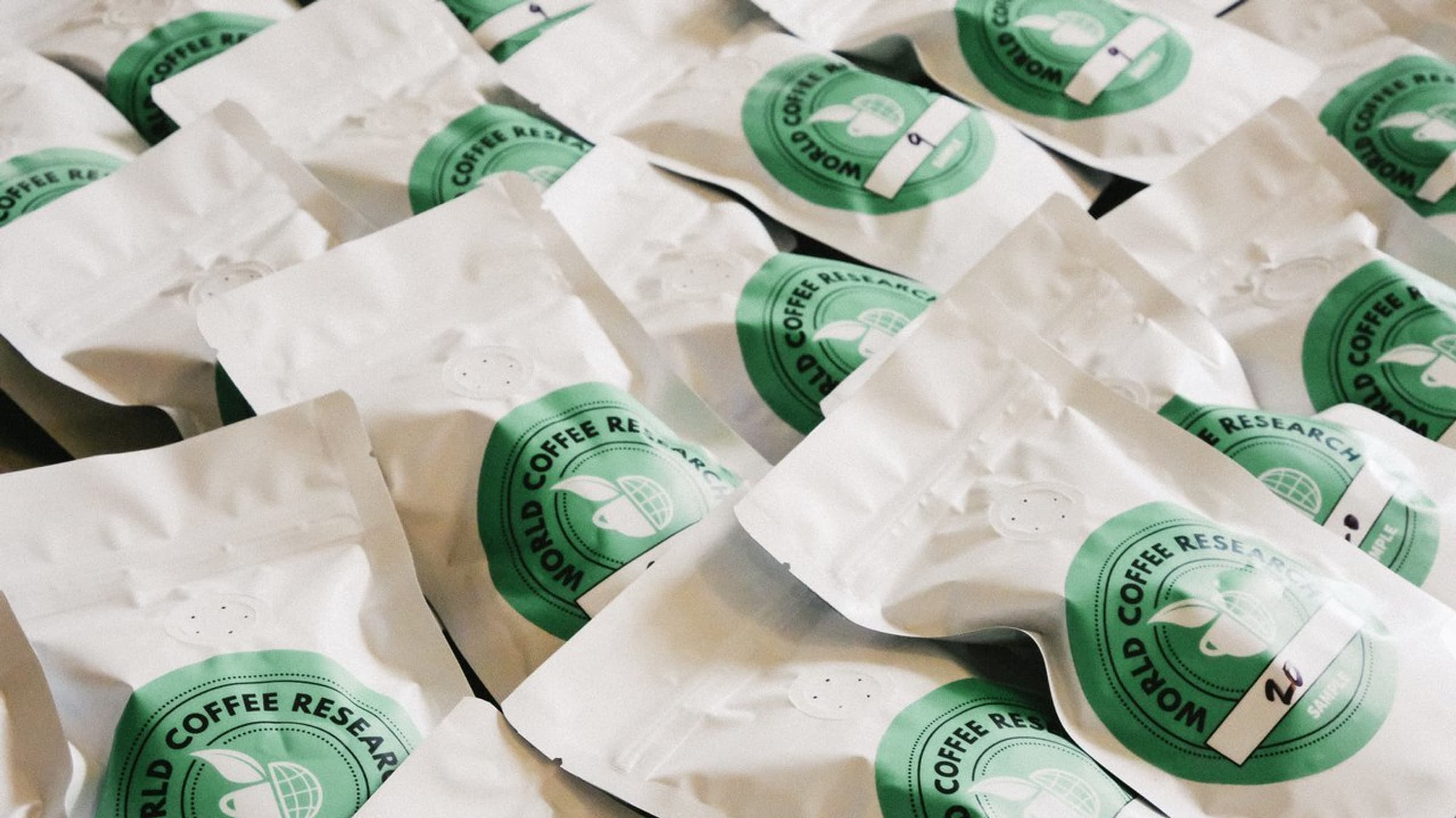 Since our inception in 2012, World Coffee Research has worked to establish dozens of trial sites around the world testing both existing and new varieties in different environments, both on research stations and in farmers' fields. Many of those sites are starting to produce mature harvests, meaning the trees are ready to be evaluated for performance in the field—and in the cup.
In 2015, World Coffee Research initiated the creation of a group of 43 high-performing varieties called F1 hybrids. The trees were planted in four sites in Costa Rica, El Salvador, and Rwanda between 2017 and 2018. In 2019, the sites in Central America produced their first production harvest.
WCR invited 20 industry cuppers to evaluate 33 of the new variety candidates from two different sites in Costa Rica. While the primary intent of the cuppings was to gauge buyers' feedback on the coffees, a subset of cuppers participated in a more rigorously controlled cupping experiment, the results of which will be shared soon.
The cuppers represented coffee companies from throughout North America and Europe, including Allegro Coffee, Caravela Coffee, Chameleon Coffee, Community Coffee, Dunkin', Farmers Brothers, Intelligentsia Coffee, Keurig Dr Pepper, Olam Specialty Coffee, Java City, Lavazza, Mercon Specialty, Peet's Coffee, Royal Cup, S&D Coffee, The J.M. Smucker Co., Starbucks, Sustainable Harvest, Swiss Water, and Taylors of Harrogate. The international team of specialty, premium, and commercial coffee buyers and tasters was the first to taste these candidates; their feedback will inform the selection of which of the trees advance to further testing and which are removed from consideration for potential future commercial release. The cupping represents the first of many planned opportunities for WCR members and other industry cuppers to provide feedback on WCR trial materials, as well as to our partners at numerous national breeding programs around the world.
Thank you to all coffee buyers who took part in these evaluations, and special thanks to Intelligentsia and Counter Culture Coffee, which roasted the samples for both cuppings.
The following photo essay documents the process from start to finish, originating at the coffees' inception in Costa Rica, and concluding with their evaluation in buyers' labs.