WCR welcomes Neil Franje, new Philippines Country Coordinator
A brief profile on the latest addition to our global team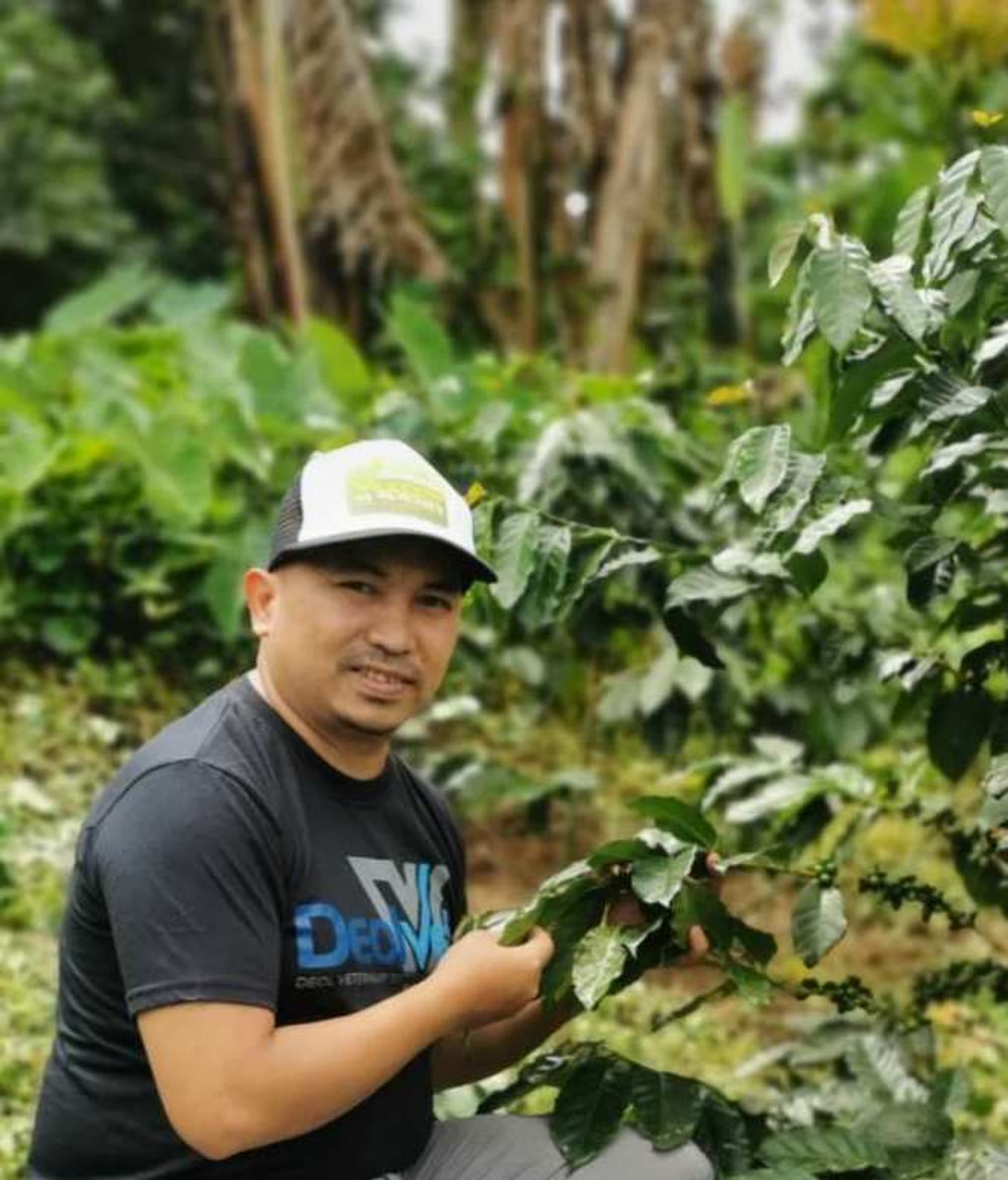 World Coffee Research (WCR) is thrilled to announce the recent appointment of Neil Franje to the position of Philippines Country Coordinator.
Neil comes to WCR with nearly 20 years of experience in the agricultural industry. He has held positions in the public and private sectors, as well as at nonprofit organizations. He specializes in the management of pests and diseases in agricultural crops, and before transitioning into his latest role, served as a Plant Pathology Research Scientist at Sumifru Philippines Corporation and as an Agronomist at Nestle Philippines. Neil holds a Master of Science degree in Plant Pathology from Central Mindanao University.
Neil is responsible for the implementation and coordination of all WCR activities in the Philippines for the USDA-funded Philippines Coffee Advancement and Farm Enterprise (PhilCAFE) project. He will work closely with ACDI/VOCA and WCR staff to ensure all activities and deliverables are completed accordingly, including the oversight of trials, data collection, training, site visits, and more.
---
WCR's Communications Manager, Maeve Holler, spoke with Neil and asked him a few questions about his personal and professional experiences with coffee, what he hopes to accomplish in his new role given his specialized expertise, and what he enjoys doing in his spare time in his home just outside of Davao City.

What was your relationship to coffee growing up? What is it like now?
"Coffee was something I had experienced growing up. All the elderly people in the house drank coffee, and the kids, being curious, also tried to imitate them. They used to make this hot coffee snack in the afternoon, composed of a hot coffee beverage mixed with leftover rice, and the kids would also eat it. Now, I can say that my day won't be complete without my daily dose of coffee."
What is your experience working with coffee?
"I previously spent four years as an agronomist with Nestle. We assisted farmers in getting strong yields on their coffee farms as part of the Nescafe strategy. We instructed them in the best farming methods used by Nestle, including how to grow healthy seedlings, fertilize them, prune them properly, control pests and diseases, and graft their coffee trees. Additionally, we set up demonstration farms in a few places in Mindanao so that farmers could perform the actual operations indicated above."
In your career, you have done research on other crops like bananas, asparagus, strawberries, and corn. How do you plan to apply this wide variety of expertise in your role at World Coffee Research?
"I gained an understanding of the crucial function of a farmer—the provider of food—through my work on these crops. I was better able to comprehend the various tasks a farmer must complete to run his farm, as well as the difficulties and victories he faces. I can use what I've learned in my position at WCR because I can identify with the farmer's needs and his desire to enhance his coffee plantation and manage the risks connected to it."
What excites you about working for World Coffee Research? What drew you to the organization?
"Coffee can really get you pumped up, and working for WCR accomplishes the same thing because it aims to make coffee accessible to future generations. I've savored each sip of my coffee and enjoyed every cup. I want to make sure that future generations will be able to enjoy that as well."
What do you hope to contribute in your role as the Philippines Country Agronomist?
"I wish to enhance the lives of coffee farmers in my nation by introducing a wide range of coffee varieties that can withstand the effects of climate change and make coffee available to future generations of Filipinos."

Where do you live and what do you love about it?
"My home is outside of Davao City. I adore it there because there is less traffic, nicer weather, and friendly locals. I opted to reside here for whatever reason because, as the Davao slogan goes, 'Life is here.'"

What do you enjoy doing in your spare time?
"I like to go mountain climbing in my free time. I also like to go to the beach with my family and surf, snorkel, or just relax."