World Coffee Research @ The Specialty Coffee Association (SCA) Expo 2022
Onstage at Re:Co, Expo lectures, and the return of our in-person Think + Drink
Walk on the Wild Side: The future of wild coffees in your cup
Aaron Davis, Royal Botanic Gardens, Kew
Sarada Krishnan, Denver Botanic Gardens, IWCA
Vern Long, CEO, World Coffee Research
Catherine Kiwuka, In-situ conservationist, NARO, Uganda
Wednesday, April 6, 2022, 8-11 a.m.
Re:Co Symposium @ Westin Seaport District, 425 Summer Street (Re:Co registration required)
In late 2018, scientists rediscovered Coffea stenophylla—a species unrelated to either arabica or robusta—in the wild in Sierra Leone, and later confirmed century-old reports of its high cup quality. This rediscovery and other events have reinvigorated discussion about the role of non-commercial and underutilized species in the future of coffee. This panel will include different perspectives on wild coffee, including an overview of species with commercial or breeding potential, the importance of measures required for effective conservation, and the legal/moral issues around access to these species. A seminar will follow from 4-6 p.m. and a related sensory experience will take place on April 7.
---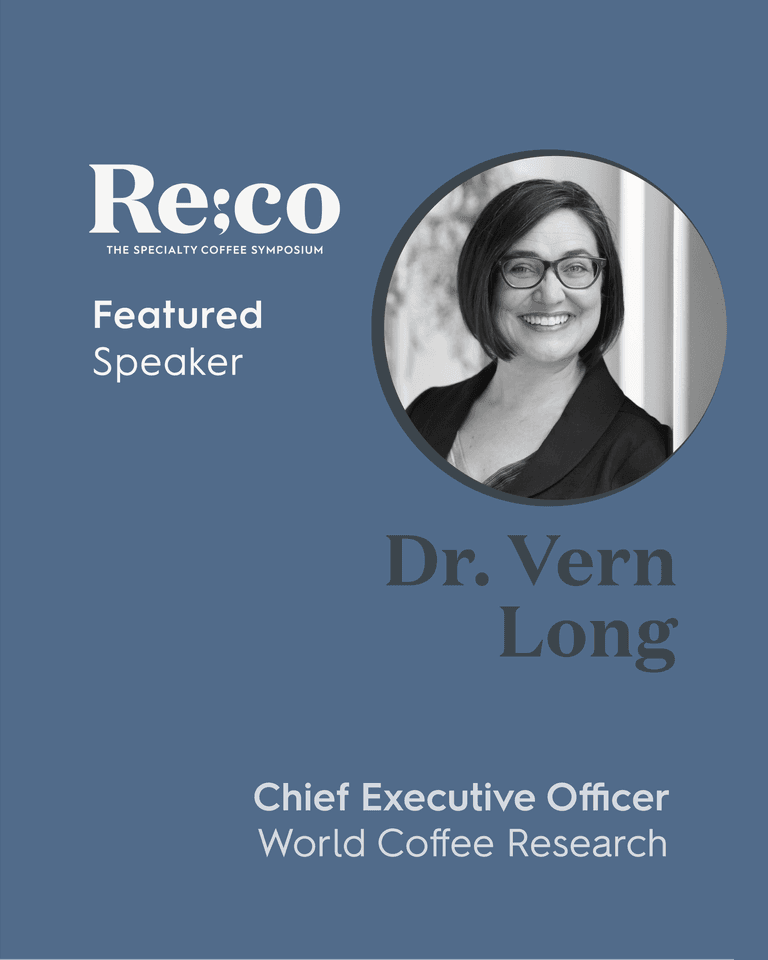 Exploring The Future of Flavor—Evaluating Quality for New Varieties
Kraig Kraft, WCR Asia and Africa Director
Friday, April 8, 9-10 a.m.
SCA Expo Lecture @ Boston Convention and Exposition Center, Room 253A
Learn how quality has historically been considered and measured in the creation of new varieties, including the results of quality evaluations for F1 hybrid candidates, genetically diverse arabica accessions, and international varieties being grown in new locations worldwide. Discover the questions researchers are exploring in order to redefine quality evaluation for breeding new varieties.
---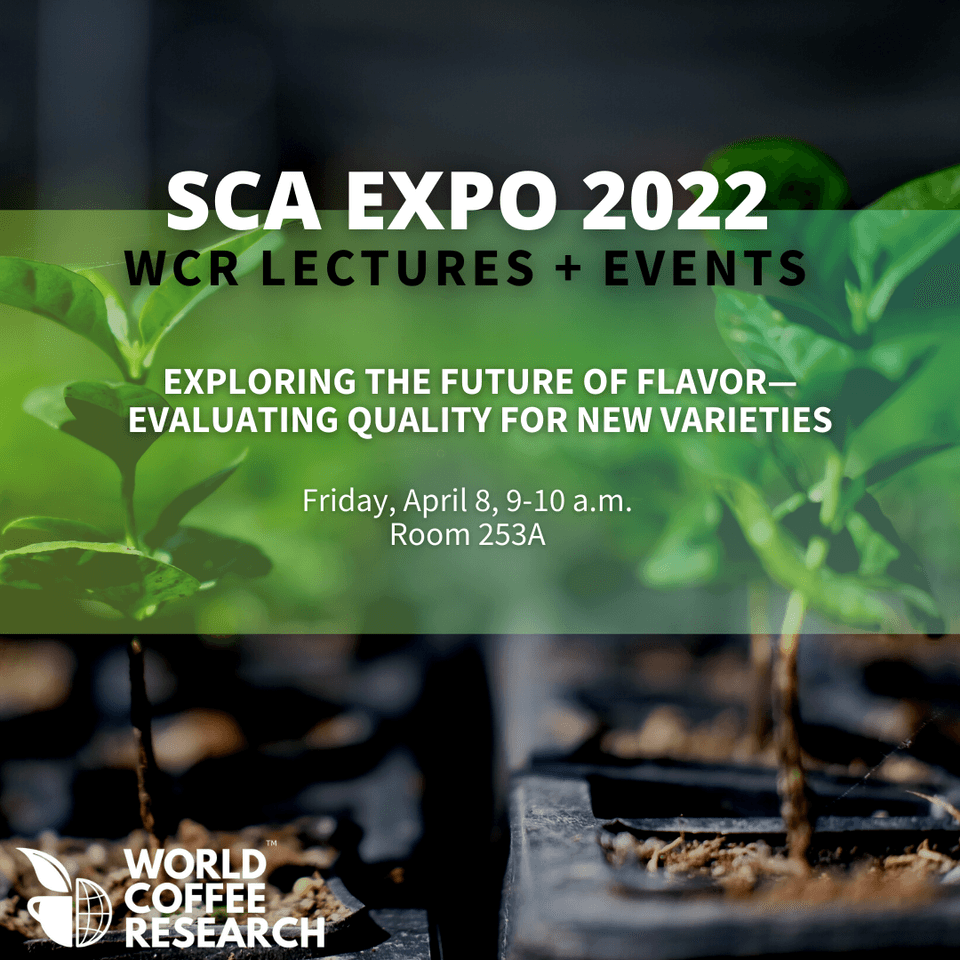 Think + Drink
Friday, April 8, 2-4 p.m.
Boston Convention and Exposition Center, Room 255
Join us for our annual gathering and report-out to the coffee community, including a summary of WCR's progress over the last year and a preview of what's ahead.
Note: We will also be hosting a virtual version of our Think + Drink event on Wednesday, April 27 at 11 a.m. ET for those who can't make it to our in-person session. Register for the online event here.
---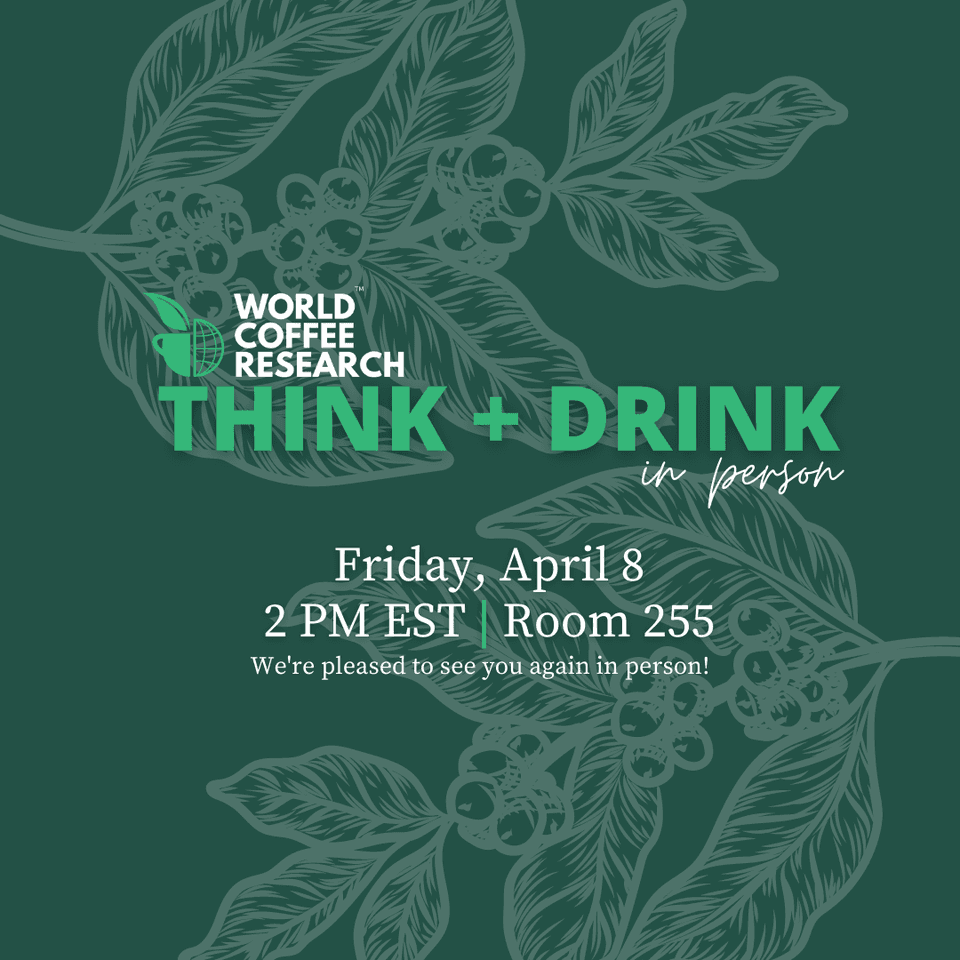 Genetic Identity Tracing for Coffee
Emilia Umaña, WCR Nursery Development Program Manager
Edgardo Alpizar, ECOM SMS
Chris Manfredi, Executive Director, Hawaii Coffee Association
Sunday, April 10, 11:30 a.m.-12:30 p.m.
SCA Expo Lecture @ Boston Convention and Exposition Center, Room 253A
Explore variety identity traceability, including why it matters, what tools exist to support identity discovery, traceability, and preservation, and what opportunities/challenges exist for farmers, nurseries, coffee breeders, researchers, and roasters. Review the results of WCR's collaboration with the USDA's Agricultural Research Service to develop low-cost alternatives for a rapid, inexpensive commercial DNA testing service that will launch in 2022.