WCR welcomes Dr. Santos Barrera, new Research Scientist
A brief profile on the latest addition to our global team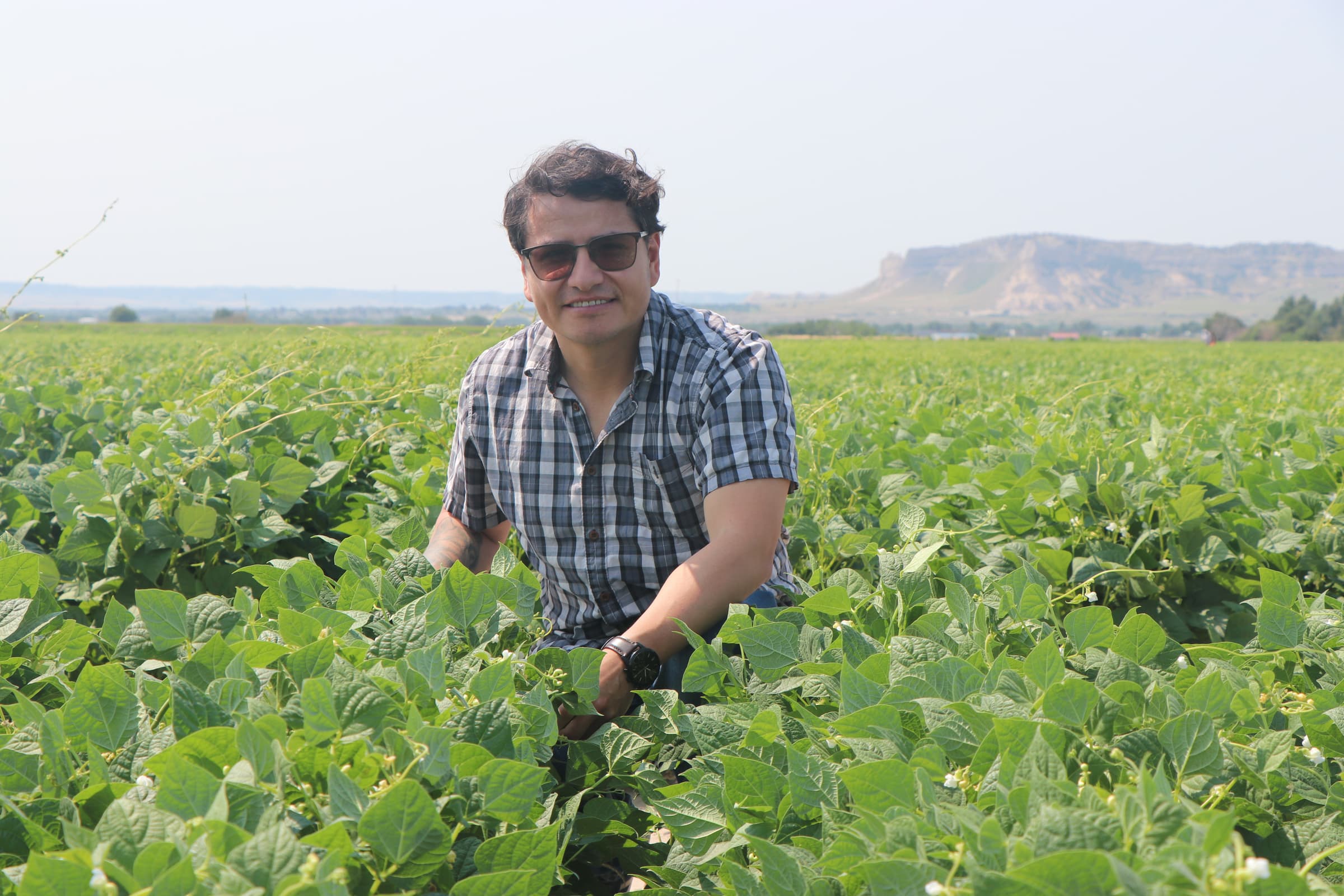 World Coffee Research (WCR) is thrilled to announce the recent appointment of Dr. Santos Barrera to the position of Research Scientist, Plant Breeding and Genomics.
Dr. Barrera comes to WCR with 10 years of experience in agricultural science and has focused his breeding work on the introduction of useful genetic variance into the common bean from related species through interspecific crossing.
Prior to joining WCR, Dr. Barrera served in the breeding programs at the International Center for Tropical Agriculture (CIAT) in Colombia and at the University of Nebraska, Lincoln, where he earned his Ph.D. in Agronomy and Horticulture, specializing in plant breeding.
Most recently, he held the role of Biotech Research Manager at Plant Sciences, Inc., a California-based company where he broadened his knowledge of clonally propagated and perennial crops.
In his new role, Dr. Barrera is responsible for the management of the continued and timely development of enhanced coffee germplasm in WCR's Innovea Global Coffee Breeding Network in close collaboration with institutional research partners around the world.
---
WCR's Communications Manager, Maeve Holler, spoke with Dr. Barrera and asked him a few questions about his personal and professional experiences, what he hopes to accomplish in his new role given his expertise in genetic improvement, and what he enjoys doing in his spare time at his home in Colombia.

What is your experience working with coffee?
Before I joined WCR, I only had academic knowledge about coffee from my bachelor's in Agronomy Engineering. Where I live in Colombia, we get a significant involvement in coffee production in our agricultural college programs since coffee is our main export commodity crop.
What has been the main focus of your research throughout your career?
The main focus of my career has been the introduction of useful genetic variation from Tepary beans into the common beans to make common beans more resilient to climate change. My primary objective has been improving common beans to tolerate high temperatures.
How do you plan to apply your expertise working with other crops to your role at World Coffee Research?
I have worked on breeding common beans for almost ten years, and I've learned that introducing useful diversity is critical to making crop improvement more efficient. Therefore, I plan to use my knowledge and experience to introduce useful genetic variation from multiple coffee genetic sources and maximize the diversity already present in coffee. My last experience working with clonally propagated polyploid berries allowed me to gain knowledge in these types of perennial crops, which I plan to apply to coffee breeding—for instance, applying the knowledge in molecular fingerprint variety identification, which was a very routine task we did in strawberry production.
What excites you about working for World Coffee Research? What drew you to the organization?
First and foremost, I love coffee. So, I am in a happy place because I can contribute to improving a crop I consume daily. The other main reason I'm excited is the mission of WCR. In the past, I worked with the CGIAR system, whose mission is to help farmers in developing countries, which is aligned with WCR's mission. So, I feel I am contributing to a better world by using my knowledge and experience to develop more resilient coffee varieties, which will ultimately translate into improving the livelihoods of coffee growers.
What do you hope to contribute in your role as a Research Scientist?
Primarily, I hope I can make significant contributions to coffee breeding by helping a scientific breeding team that is expanding to develop new, improved coffee populations that are more resistant to climate change. I also hope to support other WCR teams with the multiple projects in which I'll be involved.

Where do you live and what do you love about it?
I live in Colombia and what I love the most about it is the weather, especially in comparison with the three years I spent in Lincoln, Nebraska, working on my Ph.D.
What do you enjoy doing in your spare time?
What I enjoy the most in my spare time is spending quality time with my loved ones. I also love spending time exploring nature as well as exercising.
How do you take your coffee?
I bought an expresso machine, so I take mostly expressos. However, here in Cali, there are multiple coffee shops where I am trying new ways to take my coffee, such as French and Italian presses.