WCR Welcomes New Molecular Breeder
Dr. Lucile Toniutti joins WCR
World Coffee Research is thrilled to welcome Lucile Toniutti, an agronomist specialized in plant breeding, as our new molecular breeder. Toniutti holds a PhD in the ecophysiology and adaptation of plants from Montpellier SupAgro in France.
Toniutti is WCR's first dedicated molecular breeder, a scientist who uses the tools of molecular biology (such as gene discovery and marker-assisted selection) to improve breeding techniques and develop new plant varieties. There are only a handful of plant molecular breeders in the world who focus their work on coffee.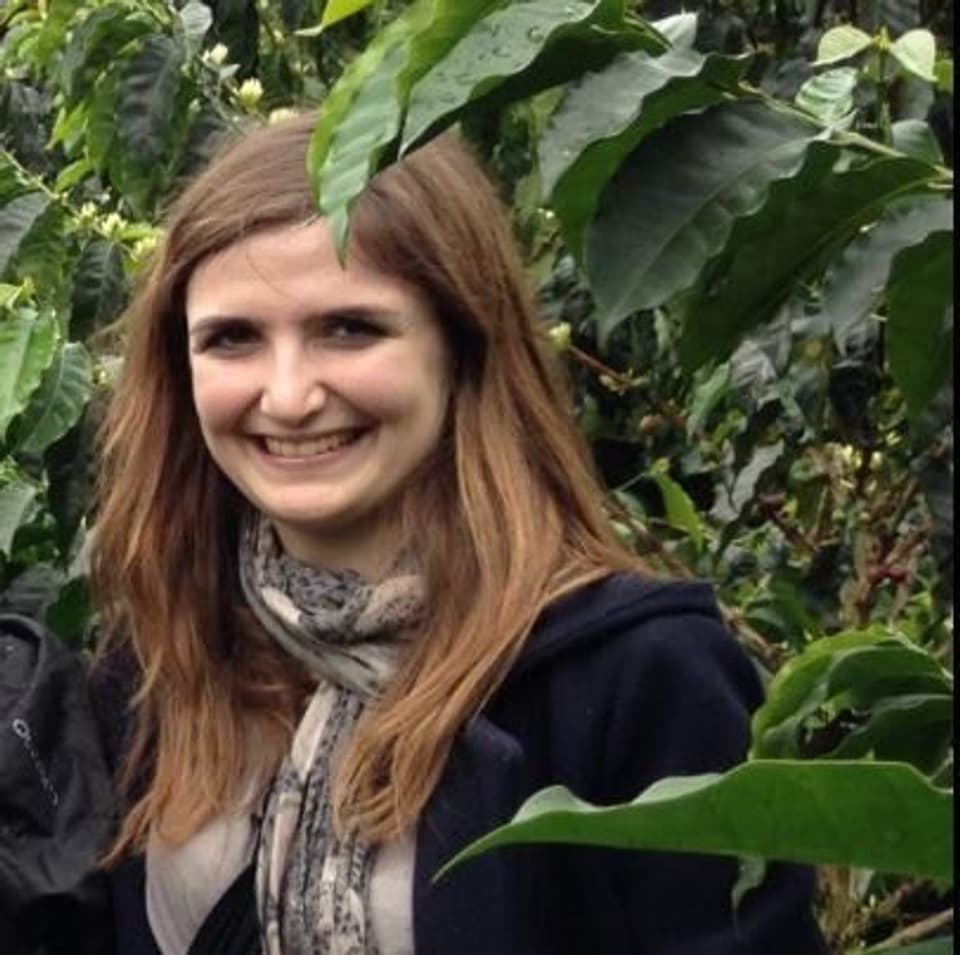 At World Coffee Research, Toniutti will be applying her expertise at the intersection of plant disease, genetics, and agronomy to accelerate our global advanced coffee breeding program. (For more on the advanced breeding approaches being pursued by World Coffee Research, read here and check out this animated video from the Washington Post.)
In order to get to know our new breeder, we did a quick Q&A with her.
Can you describe what your work looks like for someone who may not know what a "molecular" breeder is or does?
In fact my work mainly consists of a lot of time in front of my computer, looking at microscope images, getting intimate with the plant by investigating its DNA! Let's be serious, molecular plant breeders undertake scientific research into plant and crop-based agriculture with the aim of improving plant breeding techniques and developing new strains of crops.
Breeders should have extensive knowledge in molecular technologies, statistics, plant growth, and genetics so that they can ensure that they will create the best possible plants for crossing.
What is your favorite thing about your job?
I love having a job where I get to push boundaries. Molecular breeders are always challenging ourselves and learn new things every day. Apart from these I enjoy working in a collaborative environment where we can exchange our expertise and learn new tools and information.
Why did you decide to focus your research on coffee?
I have always been interested in tropical crops, even when I was young, and I've always wanted to work on them.
Coffee, specifically, intrigued me because of its "paradoxical" nature. Whereas coffee is one the world's most traded commodities and is the livelihood of some 125 million people across the globe, little research is done on coffee. In 2008, Coffee Leaf Rust impacted the livelihoods of thousands of smallholders and harvesters across Latin America. A U.S congressional report cited coffee rust as a major factor in the surge of unaccompanied minors illegally entering the United States. A 2014 article in the The Times-Picayune wrote that "to discuss the current Central American immigration crisis without talking about the coffee rust is like talking about the 1845 Irish immigration without mentioning the potato blight." Hence, I realized the urgency of improving research in the coffee-growing sector and to provide solutions to growers and roasting companies.
Your academic work focused mainly on studying wheat and tomatoes. How did working with these crops differ from working with coffee?
Working on a tree makes the work more challenging compared to work with wheat and tomatoes, which are annual crops.
What most excites you about the future of coffee?
For the past five centuries coffee has been a driver of great thoughts, a mother of inspiration, a provider of energy behind many mankind's greatest inventions. We wake to it, talk about it, become reinvigorated with it, and attempt to quit it only to return again. "If it's not indispensable to man's happiness," supposedly wrote one mid-twentieth-century coffee expert, "it certainly contributes a good deal to it."
Coffee is, however, highly threatened by climate change and might disappear if we do nothing. We already have significant evidence that coffee trees will not tolerate the environmental threats of the 21st century—changing weather patterns, increased temperatures, and new disease and insect prevalence. This creates a potentially disastrous decline in supply in the coming decades. It is a race against time and this challenge excites me a lot. Our best hope for sustaining the supply of high-quality coffee in the 21st century is to focus on making the coffee plant more resilient.