Coffee against the odds
World Coffee Research is part of a coalition fighting to rebuild in Puerto Rico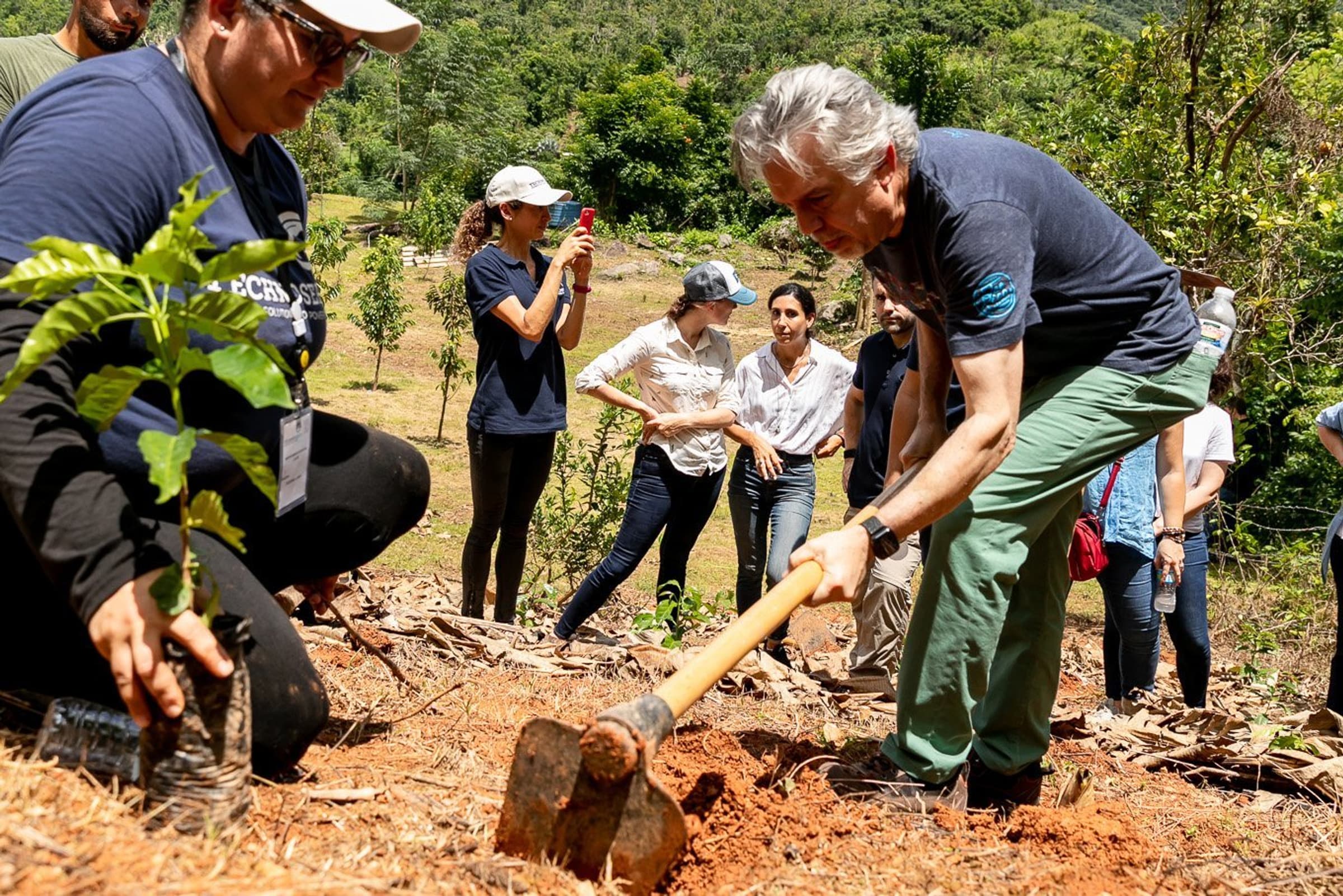 "I'm thrilled that my family, with the Hispanic Federation, have been able to help create such an important initiative that supports small farmers across the Island."—Lin Manuel Miranda
In fall 2017, Hurricanes Irma and Maria ripped across Puerto Rico and destroyed millions of coffee trees. It was a devastating blow: The island was on track to have the best harvest in 10 years, worth an estimated $100 million, after decades of steady decline. Across the island, not only farms were reduced to debris, but also the nurseries and seed lots that produce the baby plants the island's farmers were going to need to rebuild.
Coffee seeds are something World Coffee Research knows about. In countries as varied as the Philippines, Mexico, and Rwanda, WCR has been assessing coffee seed lots and nurseries and finding the same story: They face enormous challenges, especially with maintaining genetic purity. And this poses a genuine problem for the world's coffee farms. When replanting a farm, a farmer takes an enormous risk if they can't be sure that the plant is healthy and that it's the variety they think it is. But just about everywhere, that's the reality.
Puerto Rico is no exception. Shortly after Maria hit, WCR began an assessment of the island's remaining nurseries and seedlots. In addition to infrastructure damage from the hurricanes, Puerto Rico had significant underlying problems in its seed gardens. In Puerto Rico, two varieties are predominantly found, Limaní and Frontón. These were developed by breeders on the island in the 1970s and 1980s to be resistant to coffee leaf rust, and have been extensively evaluated for use by local farmers. However, the results from the 2017 DNA sampling of seedlots indicated that they are no longer genetically pure. A few of the Frontón lots were found to have individuals that had crossed with other varieties, while the Limaní seedlot was found to be mostly a genetic blend. The mixing and genetic erosion in the seedlots has also led to the breakdown of resistance to coffee leaf rust in the local varieties. In addition, the remaining mother plants in the seedlots can't possibly produce enough new trees to fuel the island's rebuilding effort.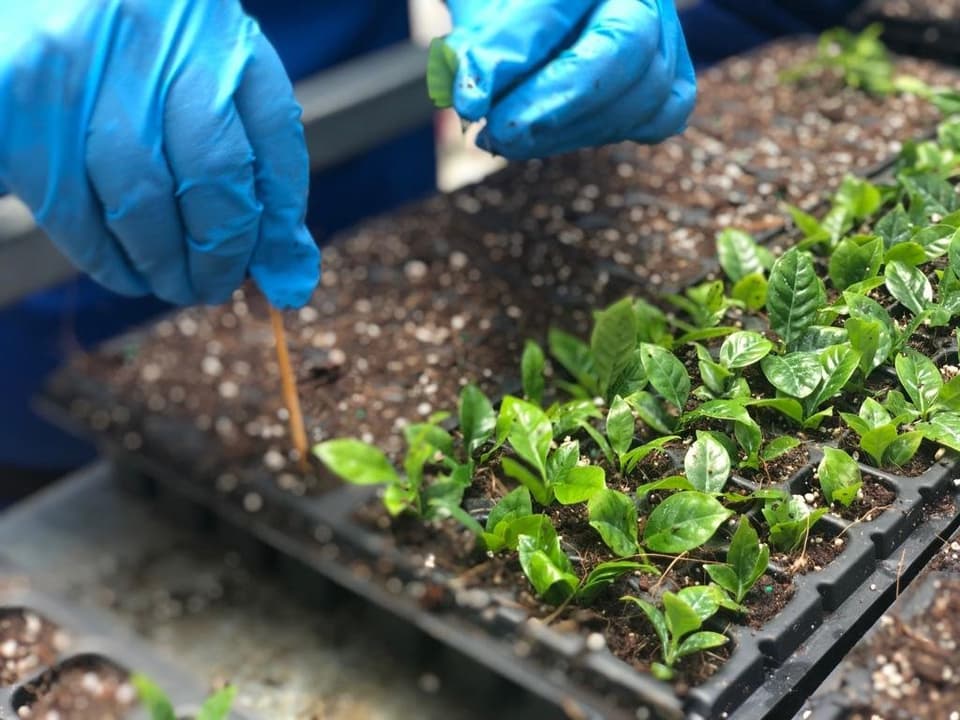 With new support from the Hispanic Federation WCR is launching a two-year project to increase the long-term resilience of coffee growers on the island by diversifying and improving the quality of coffee seed material available, rescuing the Limani and Frontón varieties, and distributing over 2 million trees directly to farmers.
At an event announcing the launch of the program in fall 2018 Lin-Manuel Miranda, who has been a long-time supporter of the Hispanic Federation and sports a coffee cup tattoo, said "My family and I love coffee. Coffee has been a part of Puerto Rico's rich culture and heritage for generations," Miranda said. "I'm thrilled that my family, with the Hispanic Federation, have been able to help create such an important initiative that supports small farmers across the Island."
To re-establish genetically pure seed gardens and expand the island's seed-producing capacity, WCR will use genetic testing to identify true-to-type trees located on farms across the island, and work with local farmers to provide training and materials to protect the trees from cross pollination. The goal is to establish a minimum of six new lots. Once seed trees are covered with wire mesh, the tree can be induced to flower before normal flowering begins—to further reduce the risk of cross-pollination. Working with local farmers, we will be able to re-establish the genetic basis for the only pure seed-lots of Limaní and Frontón, currently at risk of being lost. Participating farmers will receive training on all the critical aspects of establishing a seed-lot: from selection, planting design, harvesting, seed quality selection and processing. In addition, WCR will work with partner Puerto Rico Coffee Roasters to establish four additional seeds lots producing newer rust-resistant seedlings for the island.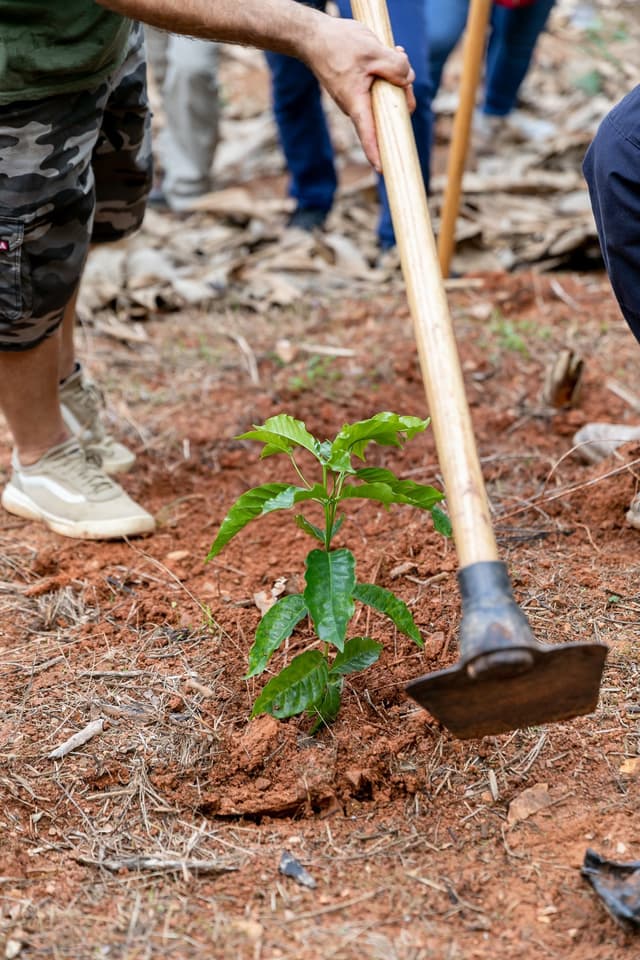 In addition, WCR's partner Puerto Rico Coffee Roasters, which operates the island's largest nurseries, will grow over 2 million new baby plants, which will be distributed to farmers across the island through a transparent application and screening process.

Finally, WCR will develop an emergency plan for safeguarding the island's supply of seeds in the case of future disasters through the establishment of a coffee seedbank.
The work to rebuild Puerto Rico's seed and nursery infrastructure is just one part of a much larger effort to support the island's farmers to reclaim their coffee patrimony. A diverse coalition of companies from both on and off the island, including Nespresso, the Starbucks Foundation, Puerto Rico Coffee Roasters, Technoserve, and Fundacion Colibri, is supporting the work. But the biggest credit goes to the island's farmers, who—despite incredible setbacks—remain devoted to coffee.