Hybrid harvest
A breeding trial celebrates a milestone: the first harvest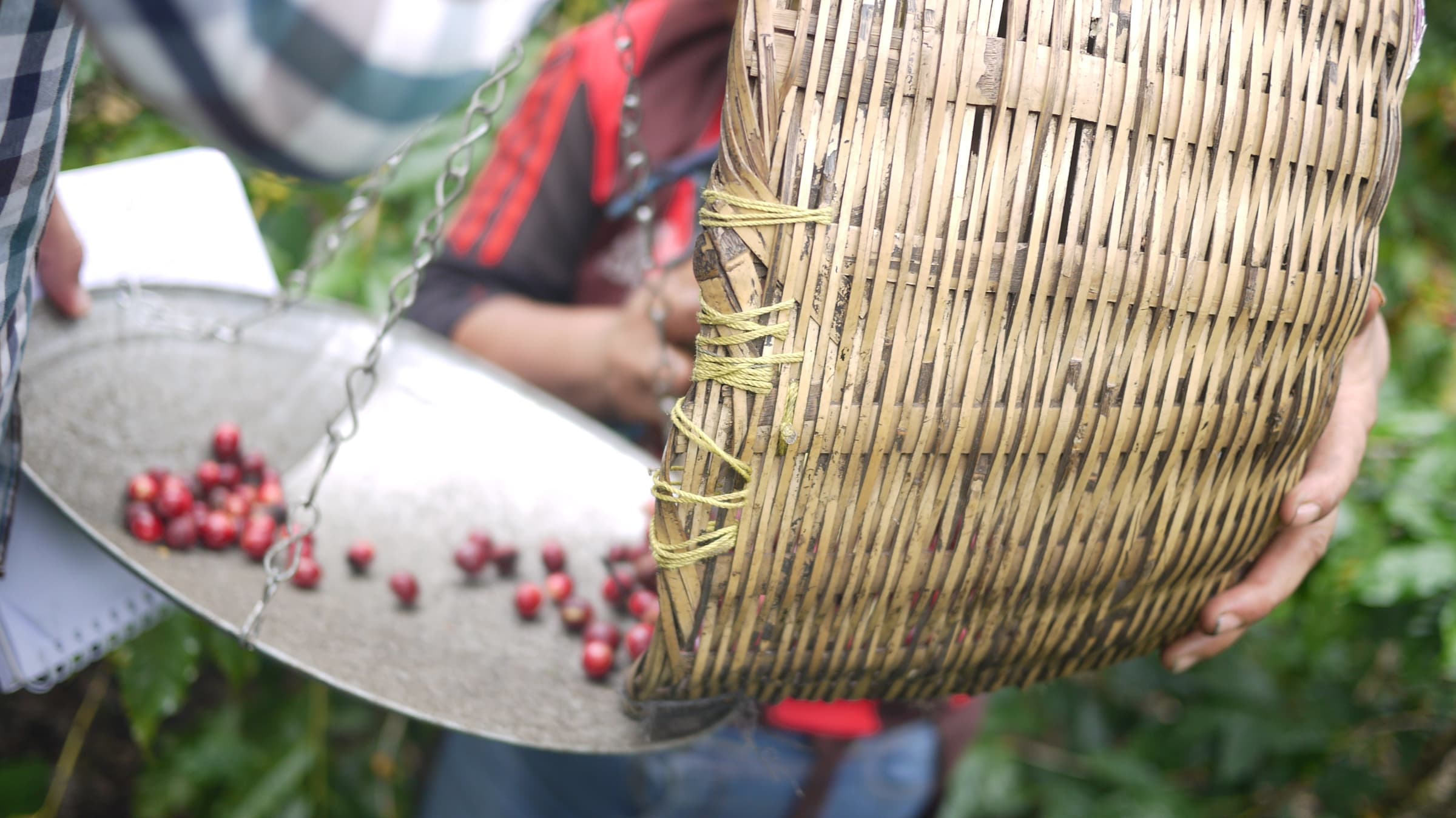 In its breeding program, WCR is focusing on a new class of coffee varieties, called F1 hybrids, to address some of the most pressing challenges facing coffee producers worldwide. In 2015, WCR made a number of new F1 hybrid crosses to be tested over the coming years in multiple locations. One of those locations is WCR research farm, Flor Amarilla, in El Salvador. Plants from the first wave of crosses—36 new F1 hybrid crosses in total—were transferred to the field in 2016, where they are being observed for performance, including rust resistance and drought tolerance.

In 2019, the Flor Amarilla plants reached an exciting milestone: their first production harvest. While we have carefully monitored and measured each plants' growth since it arrived in the field, the production of cherries means that we can now gather two of the most important pieces of data on each cross: yield and cup quality. This information will allow us to remove low-performing candidates from the trial. But by itself, data from first harvest is not a reliable predictor of lifetime performance, so the plants will be carefully monitored through 3-4 more harvests, and compared with data from the same plants located in different environments, to ensure that performance is consistent before final selections are made on which varieties can be released for farmers through a collaborative breeding hub serving Central America. (The same varieties are also being evaluated in Costa Rica and Rwanda.)

The following photo essay explores how the Flor Amarilla breeding trial is managed and gives you a sense of how much work goes into creating and evaluating new varieties.