World Coffee Research launches Innovea Global Coffee Breeding Network
A collaborative network to accelerate climate resilience and secure long-term coffee supplies
Today, World Coffee Research (WCR) announced the formation of Innovea, a global coffee breeding network. Innovea brings together collaborating countries to transform coffee breeding and accelerate the pace of genetic improvement on a global scale.
WCR made the announcement in person at the annual Sintercafe International Coffee Week event in Jaco, Costa Rica, accompanied by coffee roasters funding the program and representatives from some of the countries that plan to partake in the breeding network. WCR has welcomed participation from nine countries in the network, including Costa Rica, India, Indonesia, Kenya, Mexico, Peru, Rwanda, Uganda, and the United States. The network will expand for other interested countries to join in the future.
"Coffee faces a crisis of innovation that makes the industry's sustainability, quality, and supply assurance goals difficult—if not impossible—to achieve if we stay on the path we are on," said Dr. Jennifer "Vern" Long. "But as we have seen with COVID-19, incredible solutions to urgent, global problems are made possible with scientific collaboration."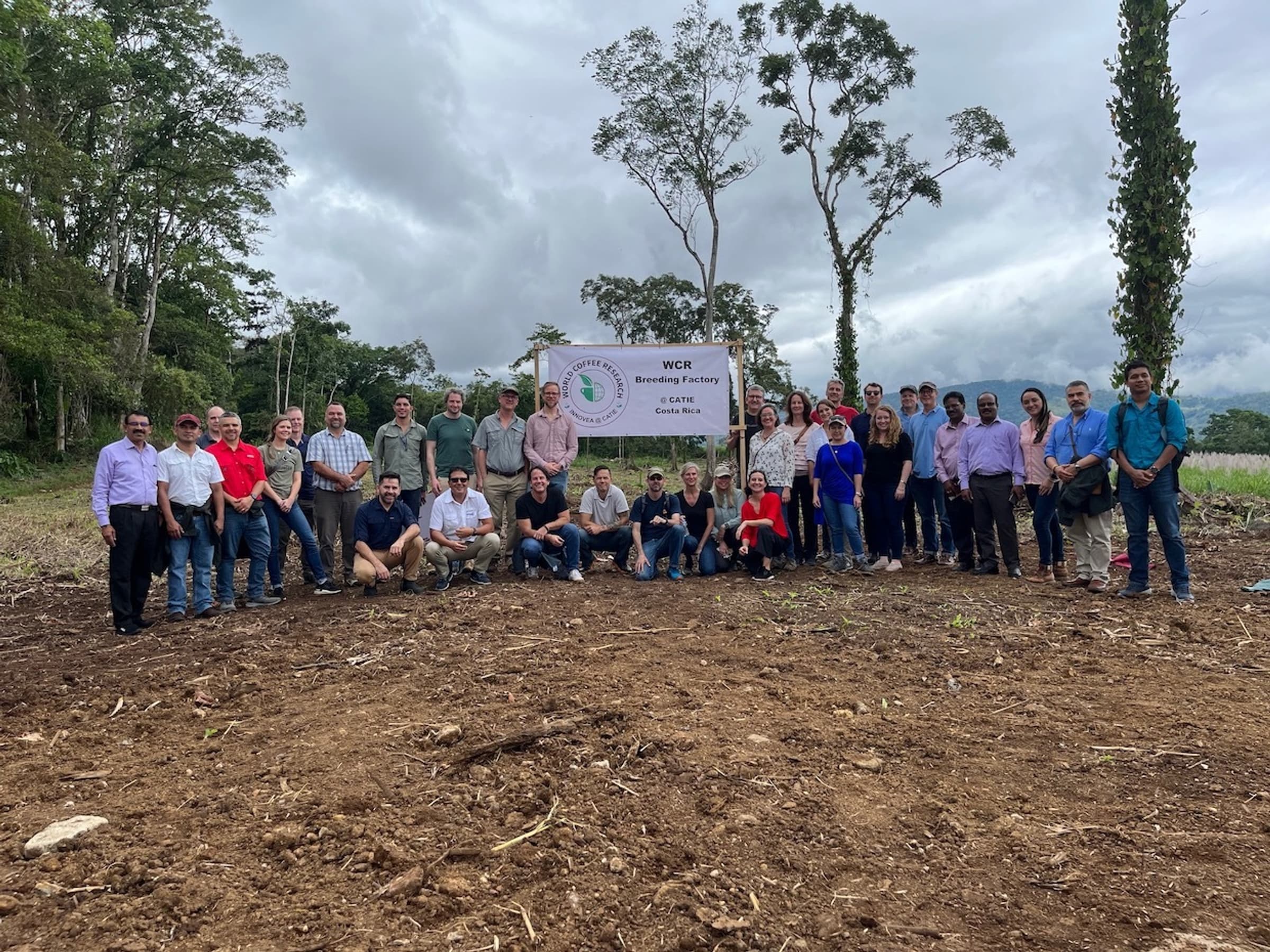 The Innovea network is funded by over 200 coffee companies worldwide that comprise WCR's membership. The network builds on a decade of groundwork laid by WCR to drive science-based agricultural solutions to secure a diverse and sustainable supply of quality coffee on an urgent basis. Through they network, WCR will create new, improved breeding populations using modern genomic selection techniques that countries can use without restrictions. Depending on the performance of the material, some countries could release new varieties as early as 2033.
"Agricultural science is critical for securing the global supply of high-quality coffee in the face of the climate crisis," said Jim Trout, chair of WCR's Board of Directors and Head of Coffee Research & Development for the J.M. Smucker Co., the producer of Folgers®, "WCR created this network because roasters know we can't wait another day."
Innovea's unique collaborative design provides tremendous value to countries to enable them to tackle the challenges of climate change together while maintaining their individual competitive positions in the market. The network gives participating countries open access to new genetic materials, training in modern breeding approaches, and shared tools.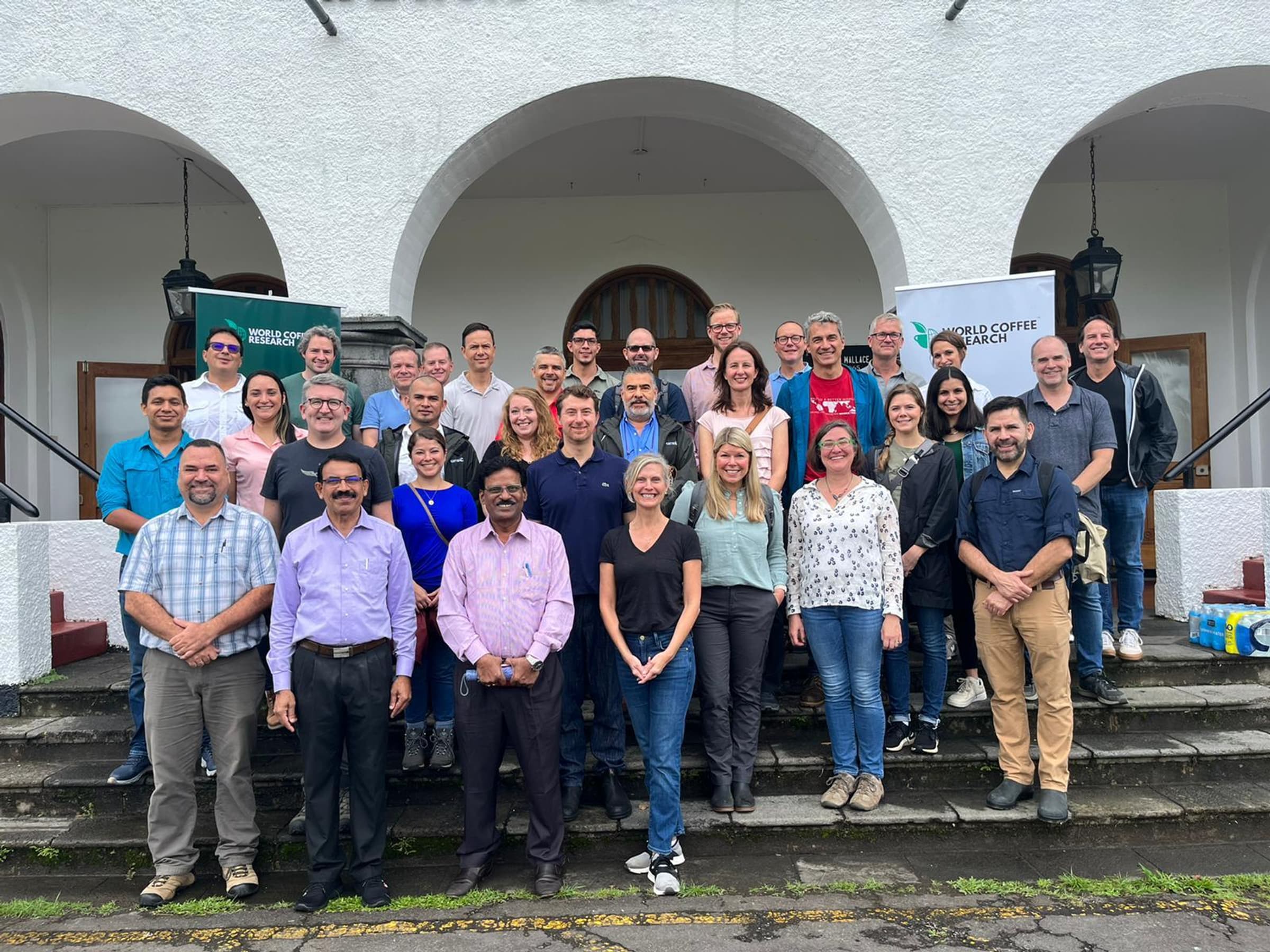 It will operate by connecting researchers across national boundaries to achieve results that would be unfeasible for programs working in isolation. At the same time, its design leaves coffee producing countries in the driver's seat for finished variety development and release, providing avenues for countries to connect with roasters and buyers to ensure that new varieties are tailored for market demand.
"With this network, we will be able to achieve results that would not be possible while conducting breeding within the borders of a single country. Costa Rica is very excited to participate. It will allows us to develop more and better varieties and make them available to farmers faster," said Xinia Chaves Quiros, Director of Instituto del Café de Costa Rica (ICAFE).

Breeding to the rescue—again
Innovea's launch marks the first global infusion of new breeding materials in over 50 years. In the late 1960s, coffee researchers at Centro de Investigação das Ferrugens do Cafeeiro (CIFC) in Portugal developed and distributed plants that were resistant to one of the most devastating coffee diseases in existence—coffee leaf rust (CLR)—to all of the major breeding programs around the world. These materials became the basis for most coffee breeding over the next half century, creating billions of dollars of benefit for farmers and helping sustain global supply of the crop in the face of multiple cycles of epidemic disease.
The plants, known as Catimor and Sarchimor, led to the development and release of dozens of new varieties worldwide. Today, arabica agriculture globally continues to lean heavily on this single, 50-year-old program of innovation alongside other fragmented national breeding efforts. But, the challenges facing coffee today are far greater than they were at the time of the CIFC's program as they include the existential threat posed by climate change. We must run faster just to stand still.
Using the power of global collaboration and modern breeding approaches, the Innovea Global Coffee Breeding Network will create the innovations that coffee agriculture needs for sustainable, stable, high quality production in the future.
An opportunity to develop varieties that address farmers' needs
To date, two technical workshops of participating countries have taken place—in Rwanda in August 2022 and this past week in Costa Rica—and the first crosses for the network have already been made. As many as 5,000 genetically unique plants will be distributed to network partners for evaluation in 2023 and subsequent improved crosses will be made every six years.
"The network brings together a wide diversity of high-performing varieties from Africa, Asia, and the Americas that have never been bred together before," said Dr. Senthil Kumar, Director of Research at the Central Coffee Research Institute (CCRI). "India is enthusiastic about the opportunities this network provides for us to develop varieties that address farmers' needs and to ensure our success in achieving climate resilience."
Modern coffee breeding can solve multiple problems at once. For example, it will bring more durable resistance to key pests and diseases into coffee varieties, reducing the need for pesticides. It can bring higher-quality coffee to lower elevations, expanding the potential for production in tomorrow's hotter environments—critical for climate change adaptation—and/or tailored to specific geographies.
The first cycle of crosses were designed to bring together high-priority traits such as yield, disease resistance, and cup quality. In the next two decades, as a result of the Innovea network, multiple countries will have a basket of improved varieties that are more productive, climate-resilient, diverse, and better tasting than all of today's current varieties. From then on, there will be a continuous pipeline of ever-improving, more stable, predictable, and diverse materials available to farmers through their respective national research institutions.