WCR leverages its impact via 9 global development programs
These projects aim to invest $144 million dollars in 10 major coffee exporting countries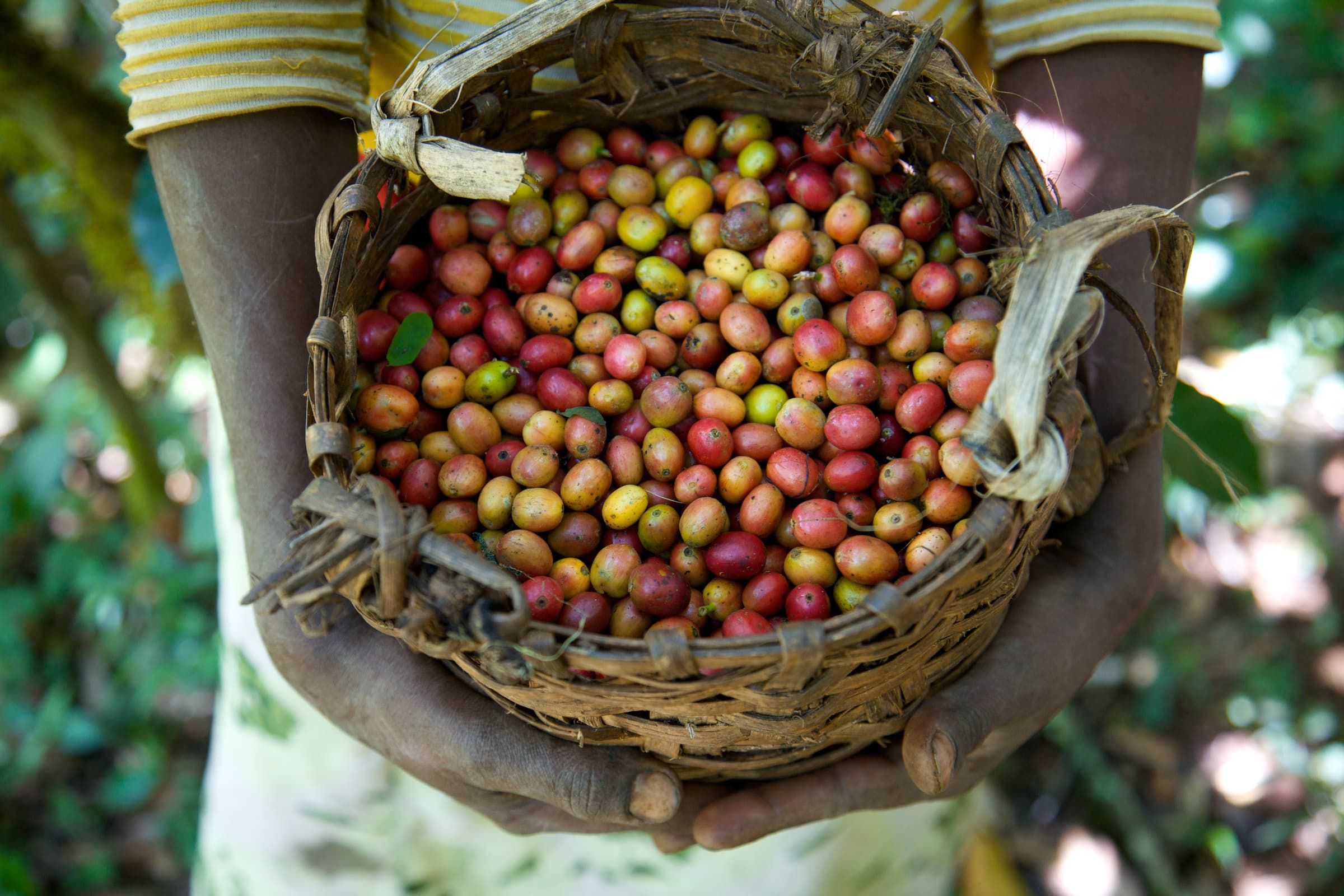 To fulfill its promise of accelerating innovation in coffee agriculture, WCR contributes critical research and development (R&D) components to numerous coffee development programs being implemented around the world. These programs are typically funded by donor governments and focus on providing various kinds of support to farmers and/or coffee producing countries.
WCR brings a research lens to these programs, contributing scientific and technical expertise and ensuring that they take long-term R&D capacity building into account. These projects serve as a way to ensure that innovation and knowledge generated through agricultural science reaches more smallholder farmers, who are responsible for the production of approximately 60% of the world's coffee.
WCR acts as a bridge, connecting the expertise of the private sector with projects on the ground. In 2021, WCR contributed scientific and technical expertise to nine publicly funded development programs targeting the coffee sector. In total, these projects aim to invest $144 million dollars in 10 major coffee exporting countries, impacting 159,433 coffee farmers.
Included in these nine programs are three led directly by WCR, through which $691,214 was allocated to advance coffee R&D. These projects comprised:
Where: Puerto Rico
Funders: Starbucks Foundation and the Fonalledas Foundation
Partners: Puerto Rico Coffee Roasters and Hispanic Foundation
Target coffee beneficiaries: 200
Total project investment: $585,243
Where: Global
Funder: USDA/Foreign Agricultural Service
Partners: Crop Trust, NCIs
Total project investment: $32,971
Where: Ethiopia
Funder: Feed the Future USDA/Foreign Agricultural Service
Partners: USAID/Ethiopia, EIAR, JARC
Total project investment: $75,000
The additional 6 projects to which WCR contributed include:
Where: Guatemala, El Salvador, Honduras, Nicaragua and Peru
Funder: Food for Progress, USDA
Partners: TechnoServe (lead), PROMECAFE, NCIs, NGOs
Target coffee beneficiaries: 60,000 farmers
Total project investment: $36.4m (for coffee and cacao)
Where: Democratic Republic of Congo
Funder: Feed the Future USAID/DRC
Partners: TetraTech (lead), INERA, UCB
Target coffee beneficiaries: 15,000 farmers
Total project investment: $23m
Where: Philippines
Funder: Food For Progress, USDA
Partners: ACDI/VOCA (lead), DSSC, CMU
Target coffee beneficiaries: 70,250 people
Total project investment: $25.45m
Where: Mexico
Funder: Interamerican Bank
Partners: Sustainable Harvest (lead)
Target coffee beneficiaries: 2,000
Total project investment: $2m
Where: Peru
Funder: USAID/Peru
Partners: Technoserve (lead)
Target coffee beneficiaries: 12,000
Total project investment: $12.925m
Where: El Salvador
Funder: Interamerican Development Bank
Leader: Ministry of Agriculture and Livestock (MAG), Salvadoran Coffee Council (CSC)
Target coffee beneficiaries: TBD
Total project investment: $45m