Key agroforestry resource expands for farmers in Peru
The Shade Catalog expands to Peru, providing new resources for coffee farmers and technicians to optimize agroforestry efforts for their local environment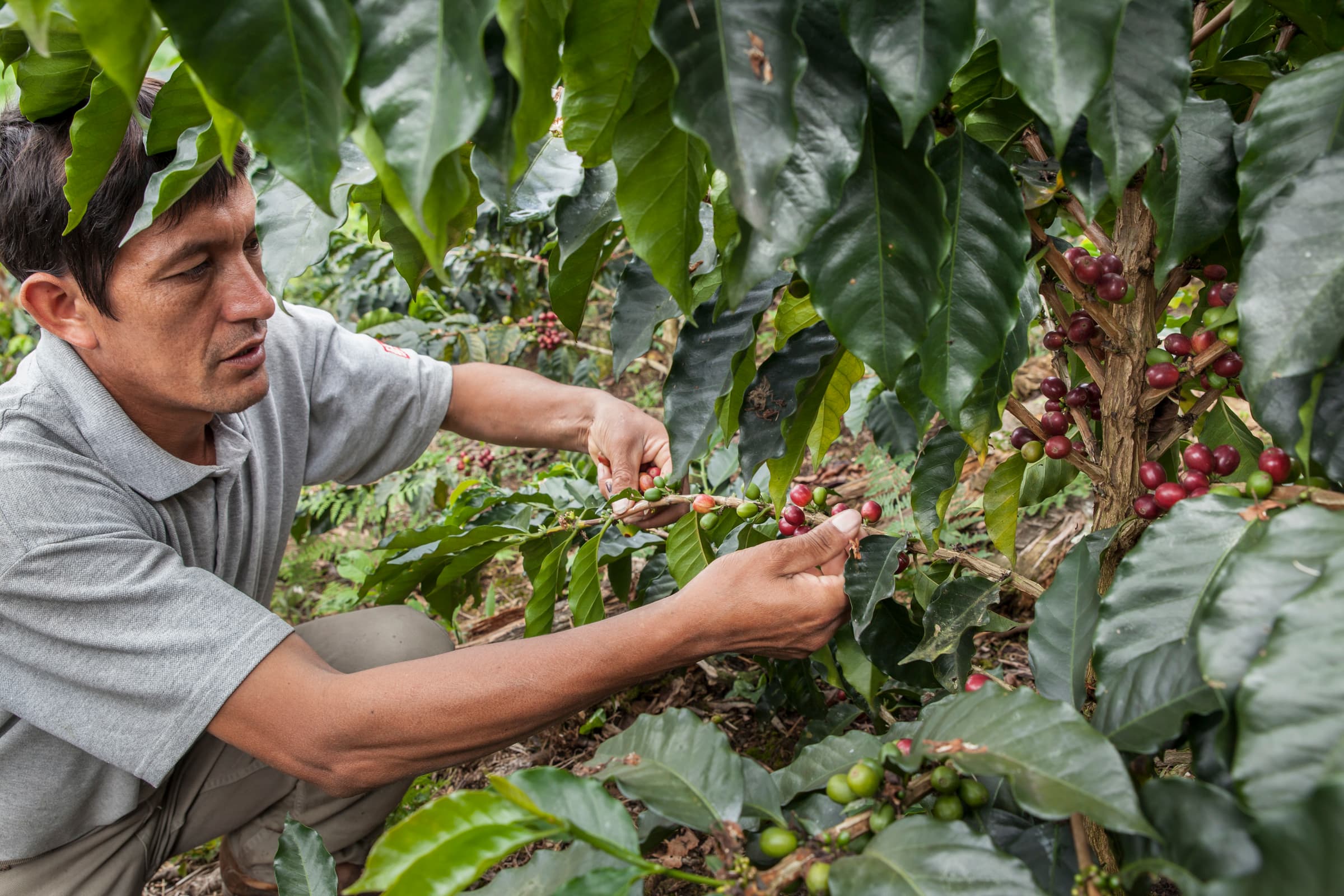 Peruvian coffee farmers and professionals interested in using agroforestry systems to cultivate coffee and mitigate climate change have a new tool at their disposal: The Shade Catalog: Peru. Available in both English and Spanish, the Catalog provides environmentally specific knowledge to support farmers in selecting shade trees that are beneficial for coffee, support and diversify household incomes, provide ecosystem services, and offer advantages to biodiversity. The Shade Catalog: Peru is available in a mobile-friendly, online format and is free to download at shadecoffee.org.
The Peru edition of the Catalog builds on the success of an Indonesia edition, originally published in 2021, and was jointly produced by Conservation International, the Smithsonian Migratory Bird Center, and World Coffee Research, with funding from The Knobloch Family Foundation, Smithsonian Working Landscapes, Nespresso, and the Walmart Foundation. The resource was collaboratively developed through the expertise of over a dozen agroforestry, tree biology, and coffee industry experts, as well as farming groups throughout the region.
"We hope to encourage farmers and industry decision-makers to retain or create agroforestry systems that sustain both people and the environment."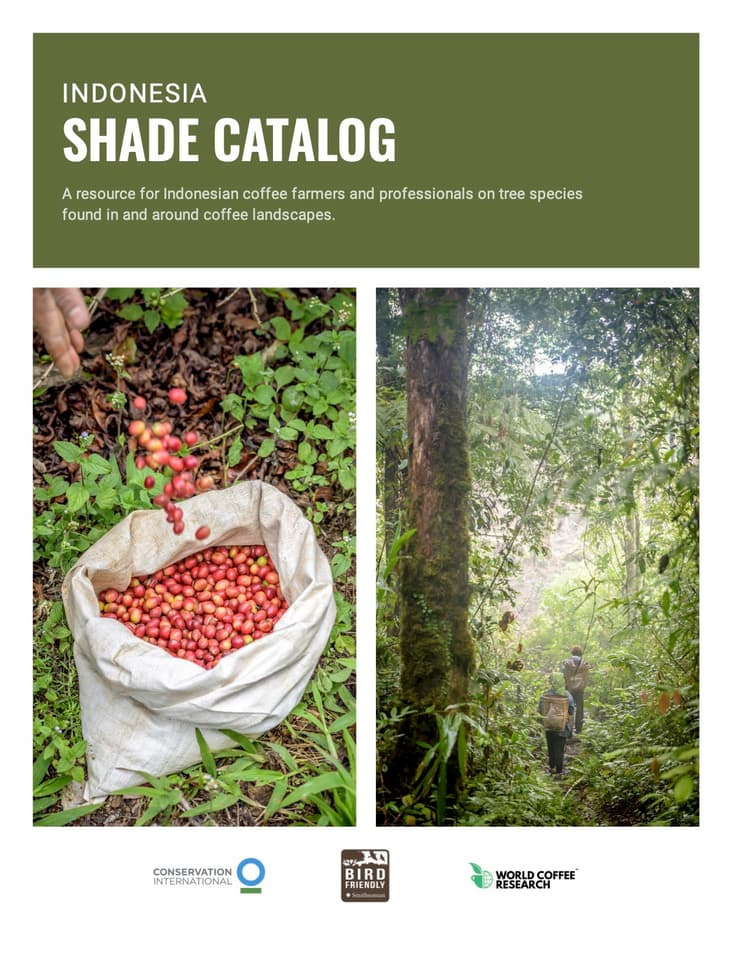 Resource
The Shade Catalog
Empowering agroforestry with a catalog of tree species for Indonesian and Peruvian coffee landscapes
"Peru is unique in the coffee growing world for the prevalence of organic techniques and diverse agroforestry systems. We found over 110 species of trees grown in and around the coffee farms of just one of Peru's many coffee regions: Villa Rica, Pasco. However, many of these trees are at risk as coffee production intensifies. We hope to encourage farmers and industry decision-makers to retain or create agroforestry systems that sustain both people and the environment," says Dr. Ruth Bennett, Research Ecologist at the Smithsonian Migratory Bird Center. "Coffee is a unique crop because it can be grown with trees that benefit climate, biodiversity and farmers alike. This catalog builds off the success of the Indonesia catalog, and we hope to continue developing new editions for other important areas for coffee sourcing."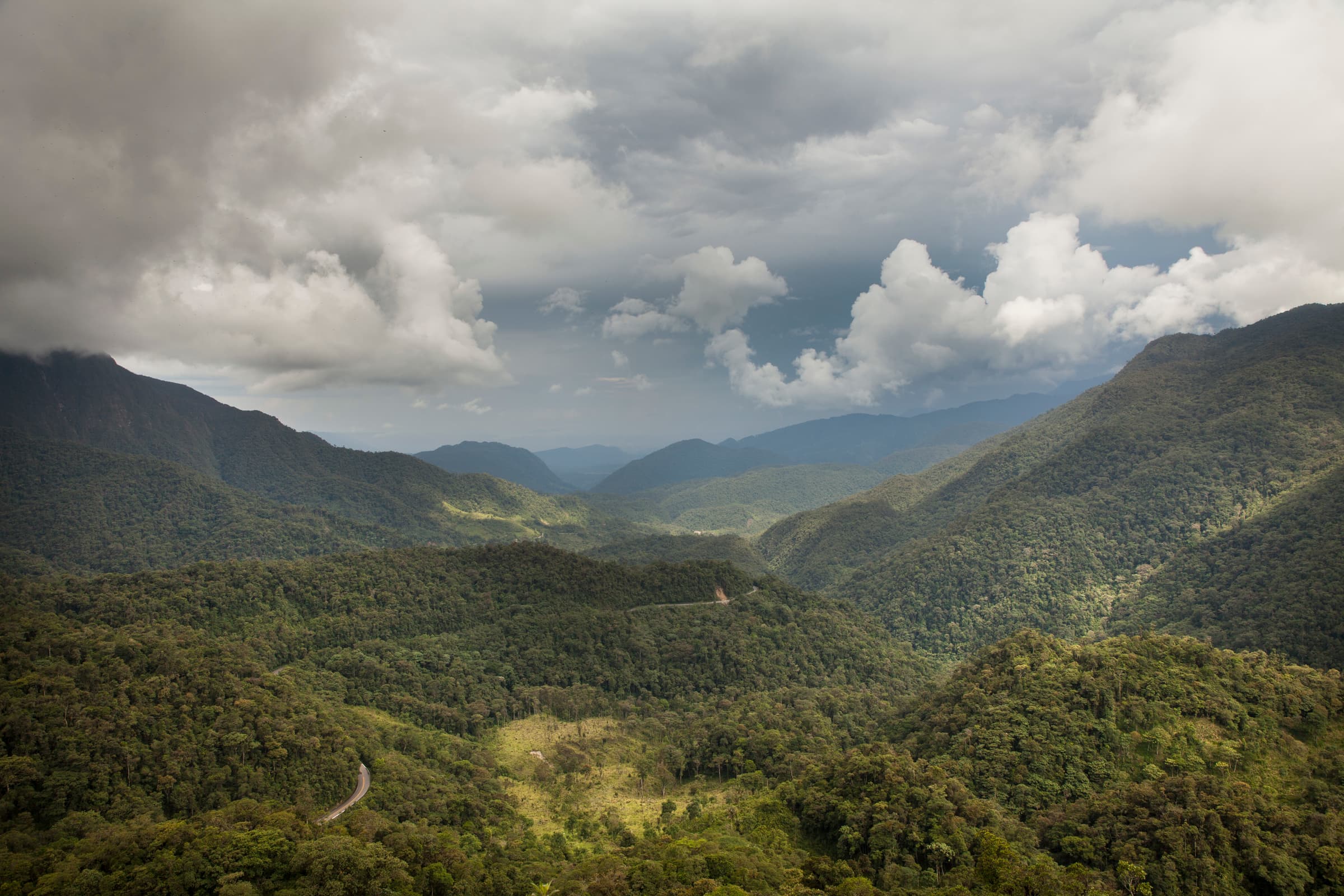 Shade trees on coffee farms are an essential tool for farmers, wildlife, and the coffee crop itself. Even so, farmers and practitioners often lack access to information about the tree species found in coffee landscapes. It is important that these professionals understand the economic uses of shade trees, like timber or food production, how they compete with or complement coffee production, and whether they support biodiversity and wildlife. These details can help empower farmers and act as a foundation as they seek to make informed decisions about building agroforestry systems.
"Like coffee and other crops, our climate depends on maintaining biodiversity to thrive. A robust and healthy forest ecosystem can both mitigate human-caused carbon emissions and provide a sustainable setting for coffee to grow. Climate action—at both the company and consumer levels—can be made in harmony with nature without sacrificing farming outputs, when done correctly," said Raina Lang, Senior Director of Sustainable Coffee at Conservation International. "The Shade Catalog series brings vital information on tree species, helping equip farming communities to achieve a 'win-win' in both cultivating crops and protecting the nature around them."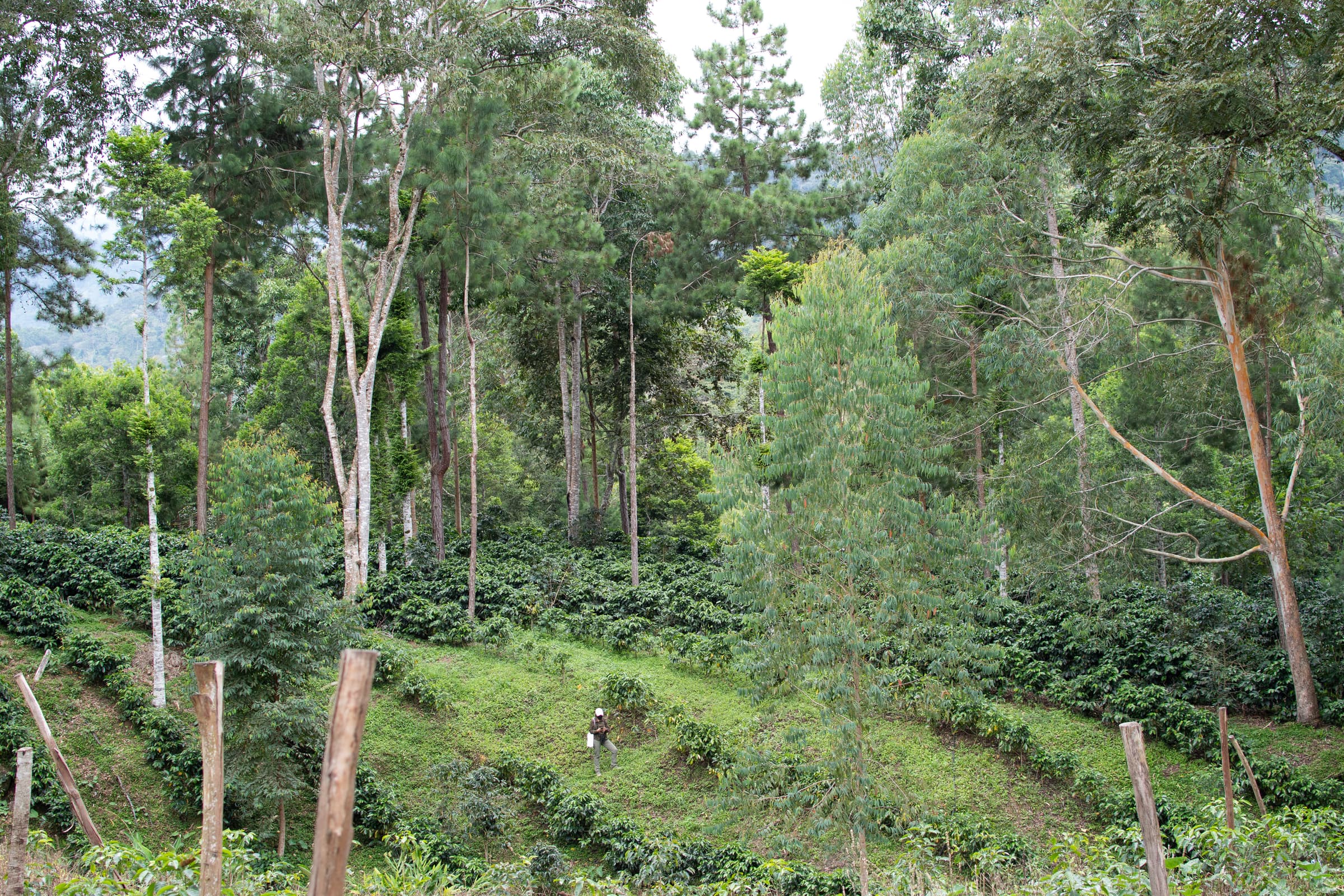 The Shade Catalog gathers new and existing data on trees found in coffee landscapes—from the species' main attributes, uses and benefits, to propagation and management tips—and makes it openly accessible to support whole-farm planning and system design.
"The new edition of The Shade Catalog will help farmers, co-ops, and nurseries in Peru identify good options for shade that meet farmers' diverse needs," says Dr. Vern Long, CEO of World Coffee Research, "Selecting shade trees with the right attributes ensures a farmer can develop agroforestry systems that support environmental goals while also establishing a production system that contributes to a farmer's livelihood."
Peru is a major producer of organic coffee and one of the most biodiverse countries in the world. New species of flora and fauna are still being described in Peruvian coffee growing regions. Understanding and conserving the biodiversity of these regions will complement national and international efforts to increase the sustainability of the Peruvian coffee sector.
The Catalog is intended to be a living document and will be updated as more information or research becomes available for the included tree species.


Project Partners
Conservation International (CI) works to protect the critical benefits that nature provides to people. Through science, partnerships and fieldwork, Conservation International is driving innovation and investments in nature-based solutions to the climate crisis, supporting protections for critical habitats, and fostering economic development that is grounded in the conservation of nature.
The Smithsonian Migratory Bird Center (SMBC) is a scientific research organization dedicated to understanding, conserving and championing the grand phenomenon of bird migration. SMBC's pioneering, Bird Friendly® coffee certification is the gold standard in eco-friendly, organic coffee farming, and has supported over 20 years of research linking coffee agroforestry with biodiversity conservation.

World Coffee Research (WCR) drives a global, collaborative agricultural research agenda for coffee. WCR was formed by the world-wide coffee industry in 2012, in recognition that innovation in coffee agriculture is necessary to deliver increased quality, reduce supply chain risk, and transform coffee producing into a profitable, sustainable livelihood that can meet rising demand while also safeguarding natural resources in the face of the climate crisis.