Inaugural WCR member day offers roasters, retailers, and suppliers the opportunity to experience research first-hand
Member company representatives from around the world gather in Costa Rica to connect with WCR's work
On November 7, the World Coffee Research (WCR) team had the pleasure of welcoming representatives from member companies and guests around the globe to Costa Rica for the organization's first-ever Member Day. 17 people from 7 countries participated in an immersive, hands-on experience consisting of field visits, demonstrations, and cupping activities with the goal of connecting more deeply with the agricultural research at the heart of WCR's work.
The group began the day at the Centro Agronómico Tropical de Investicagión y Enseñanza (CATIE). CATIE is home to the fourth largest coffee collection in the world—the only one under the public domain—and a key partner and research site host for WCR. Together with CATIE Researcher William Solano and WCR team members, they explored the institute's campus, visiting their germplasm bank and touring WCR plants in the field including F1 hybrids and the latest collection of trees from the Innovea Global Coffee Breeding Network.
"It is incredibly powerful to see WCR's research activities first-hand and talk with WCR's highly knowledgeable team members."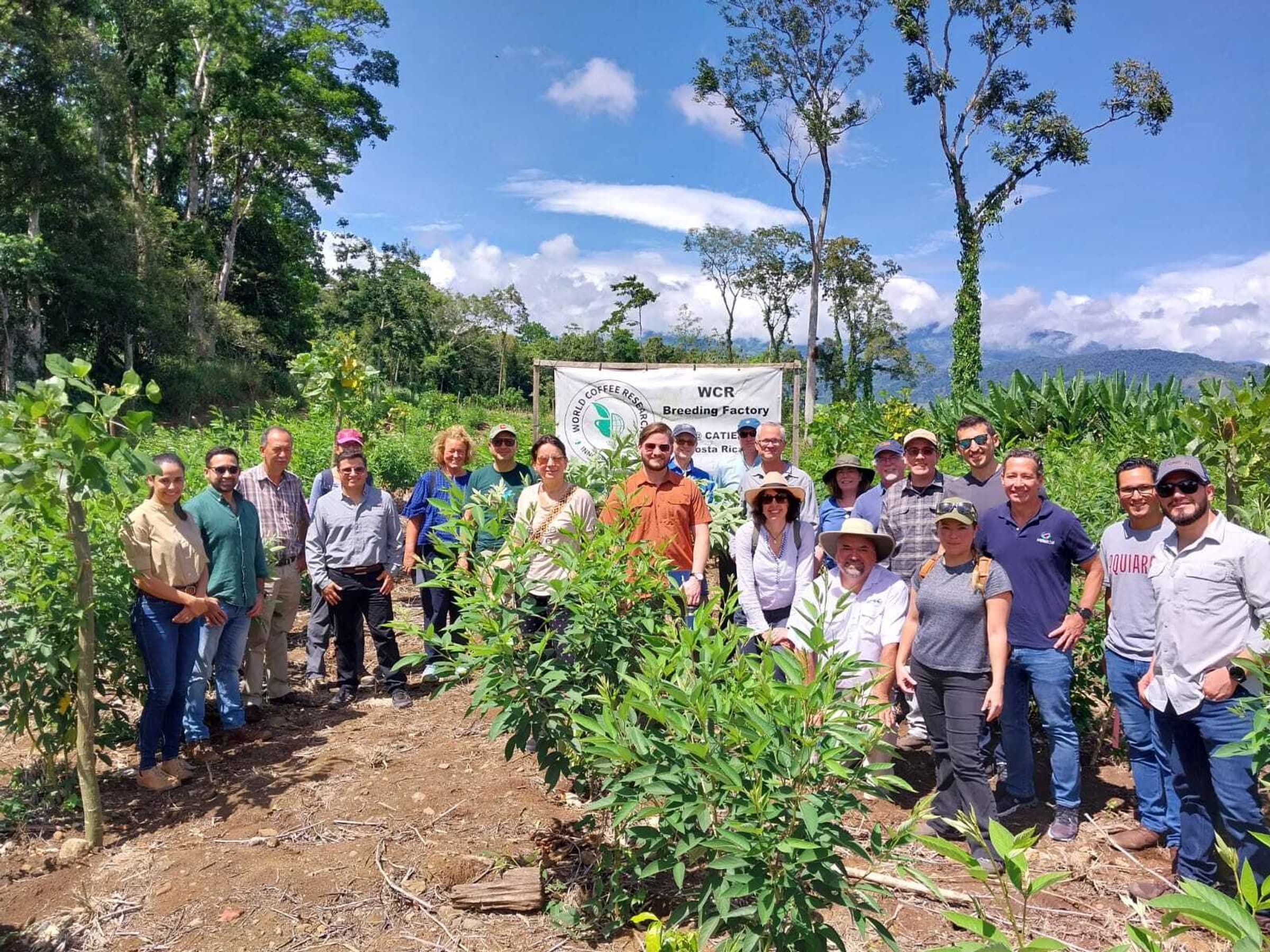 "This field trip made us understand in a better way all the efforts that WCR is doing," said Alejandro Contreras of Cafcom, "We are sure that this work will have a very positive impact on the coffee community."
In addition, during their time at CATIE, members were able to experience demonstrations of important research processes like single-nucleotide polymorphism (SNP) genotyping, which is used for variety identification and traceability and somatic embryogenesis multiplication for F1 hybrids. These demonstrations also included educational discussions about how and why these processes are used to further innovation in coffee.
"The day spent with the WCR team was an invaluable experience," said Dorota Impert of Swiss Water Decaffeinated Coffee Company, "I've learned a lot and I feel inspired to learn even more. I'm very grateful for this opportunity."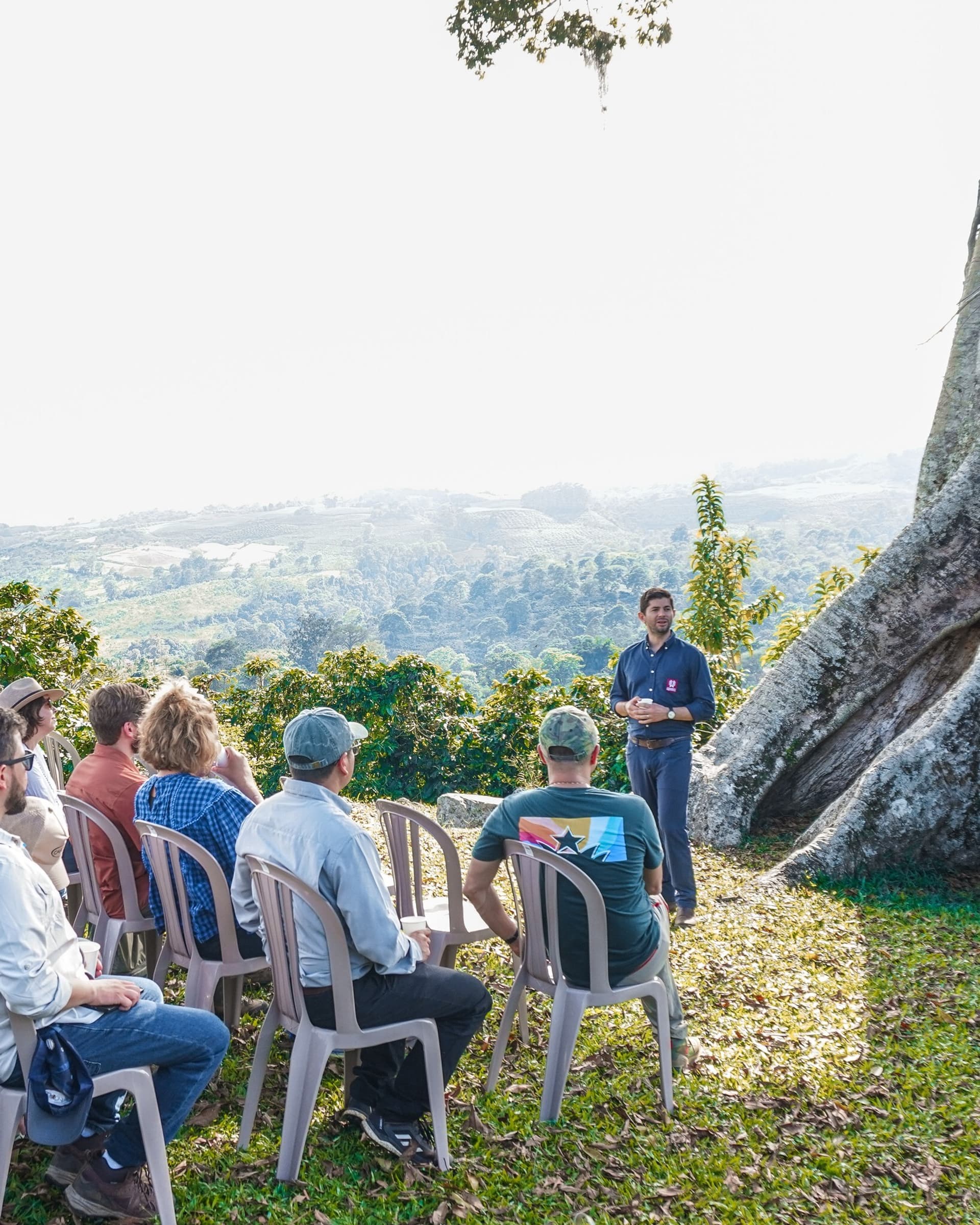 In the afternoon, the group traveled to the nearby Aquiares Estate Coffee, the country's largest contiguous coffee farm originally founded in 1890. There, they talked with General Manager Diego Robelo about the importance of new varieties for growers, tasted the Esperanza variety—the latest addition to WCR's variety catalog—toured the farm's mill, and participated in a cupping activity to taste the coffees grown there. Aquiares was a trial site for WCR's original F1 hybrids and continues to be a valuable partner in providing samples for member companies to taste the research in recent years.
"For Aquiares, research and the development of strategic alliances with leading institutions such as WCR is essential to build the toolkit we need to handle and thrive despite the great challenges that climate change might bring," said Robelo.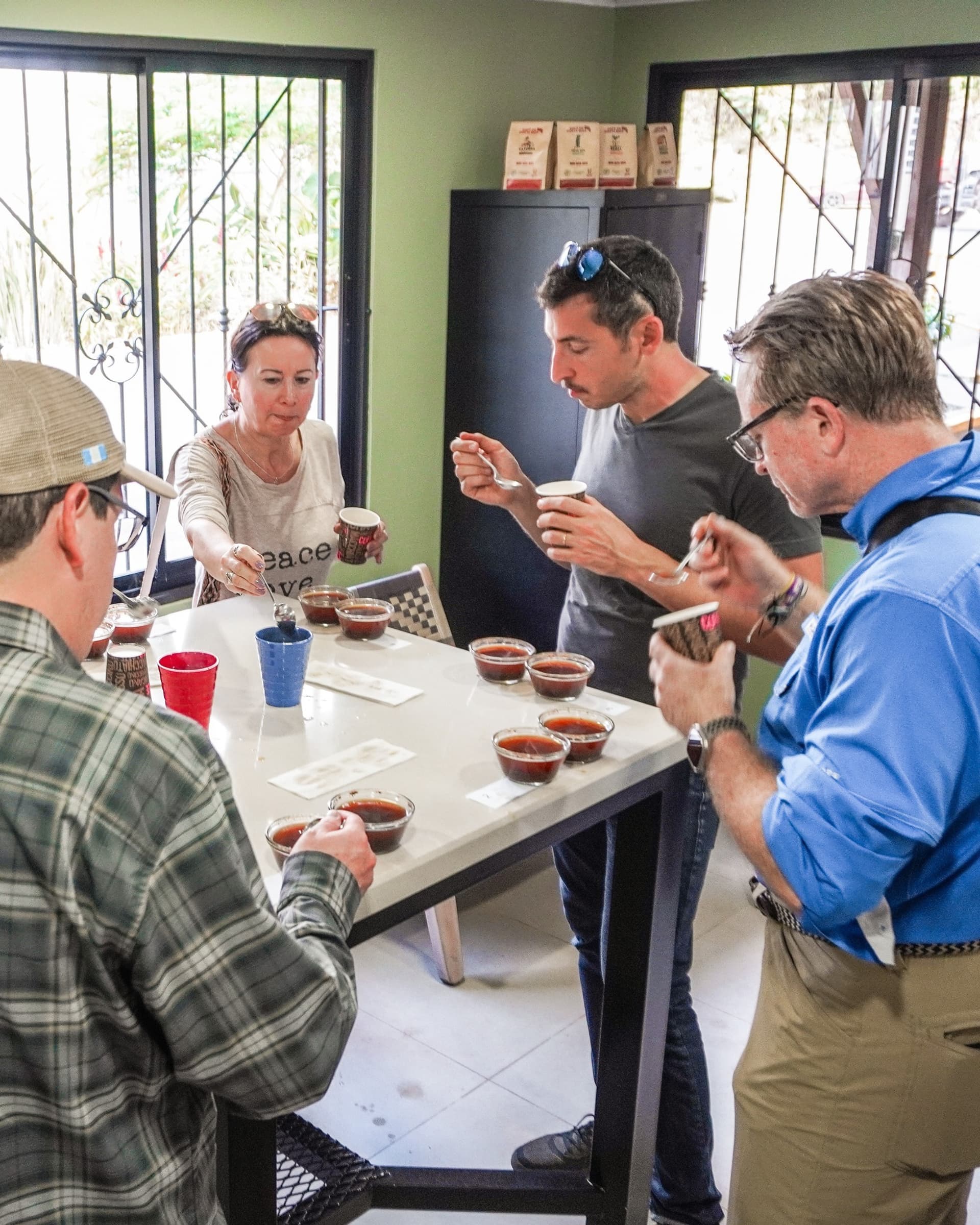 WCR and its staff are appreciative of the member representatives and guests who were able to join in this event and experience first-hand what it means to be at the center of pre-competitive industry collaboration. The team members who were in attendance at member day—including Alexa Heinicke, Senior Corporate Membership Manager, Nick Muir, Breeding Manager for Latin America, Emilia Umaña, Nursery Development Program Manager, and Dr. Santos Barrera, Research Scientist in Breeding and Genomics—returned from the trip with gratitude for the chance to spend the day with members in the field.
"Speaking from personal experience, it is incredibly powerful to see WCR's research activities first-hand and talk with WCR's highly knowledgeable team members," said WCR's Alexa Heinicke, "The science behind variety innovation is amazing, and WCR's research team does a fantastic job of explaining how it all works and the relevance to the future supply of coffee. I am excited to start planning the next Member Day and offer this opportunity to more of our member companies."
---
170+ member companies from 29 countries around the world co-invest in World Coffee Research to drive innovation in agriculture for the entire industry. You can learn more about membership options and what companies have already joined our movement here.