World Coffee Research sees robusta on the horizon
As global robusta production increases, WCR is exploring opportunities for robusta R&D
Over the past year, World Coffee Research (WCR) has been deepening its work in robusta, including laying the groundwork for a possible robusta breeding program. This commitment comes just over a decade after the organization began its work driving innovation via agricultural research & development (R&D) for the coffee industry with a focus on arabica, and less than a year after the launch of the Innovea Global Coffee Breeding Network.
The market for robusta (C. canephora) has seen sustained high growth in the last few decades, rising from 25% to 40% of total production in the last 30 years.1 Demand is not expected to slow down—the coffee markets with the highest growth rates and youngest populations are all markets that currently consume primarily robustas. And yet, robusta production—and the agricultural research that supports it—is still in many ways in its infancy. Robusta's full potential as a crop has not yet been uncovered.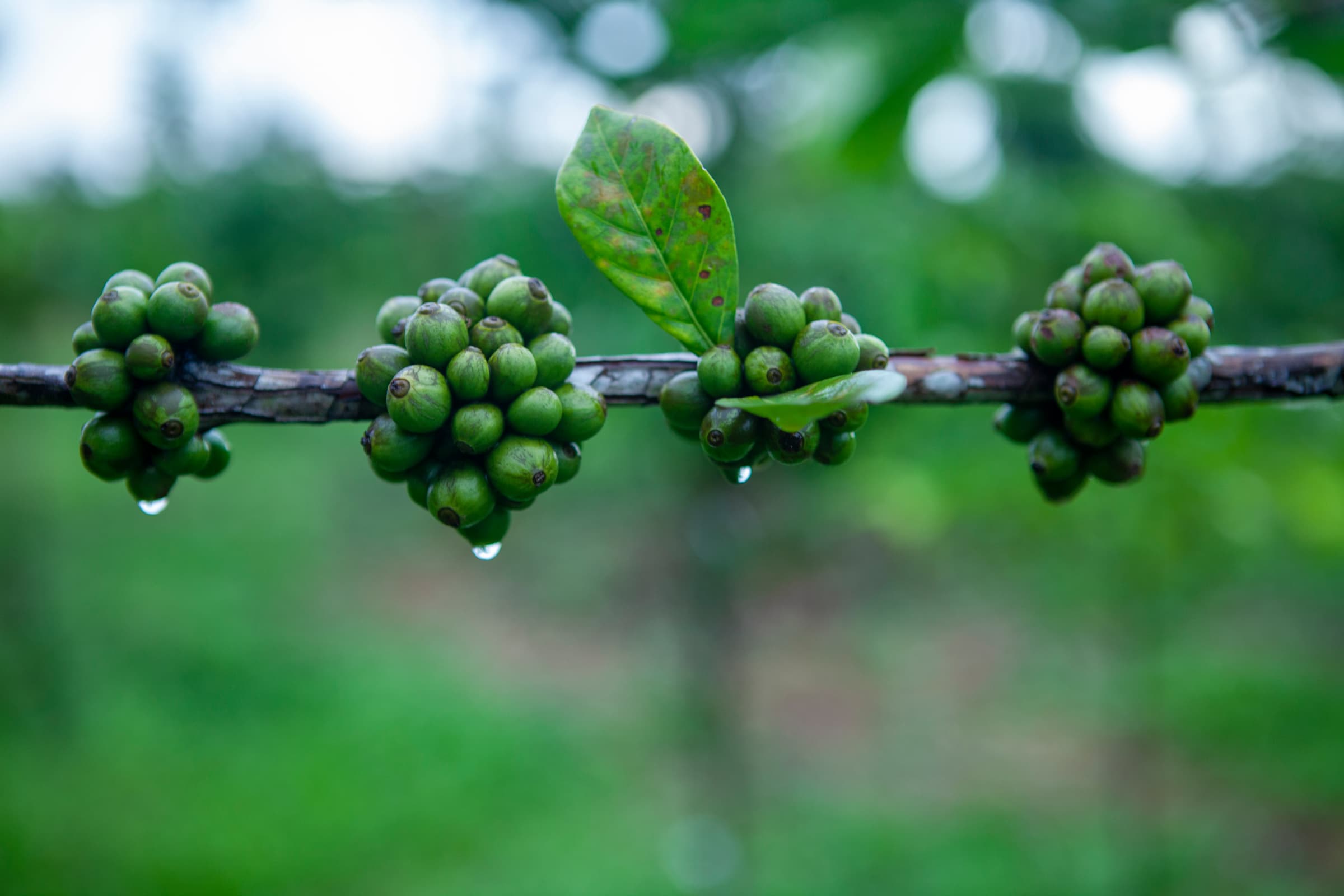 Laying the groundwork for a robusta breeding program
In 2022, as a response to member company input that reflected an increasing interest in robusta, WCR initiated a study of the potential for breeding to support the industry's robusta needs. This holistic survey of the opportunities and challenges of robusta breeding is being led by expert breeding design consultants, AbacusBio. This survey—which has entailed a series of informational interviews with WCR member companies, research institutes, and variety owners from around the world, combined with global data and literature reviews—will culminate in a report later in 2023 that defines the opportunities available in robusta variety development. WCR will use the report to begin building a robusta breeding strategy and initiate program design.
In preparation for possible robusta breeding, WCR has negotiated access to a significant collection of robusta genetic materials, signing a material transfer agreement with the Centre de Coopération Internationale en Recherche Agronomique pour le Développement (CIRAD). This agreement will enable the use of a diverse population of robusta material—approximately 80 lines originating from a breeding program in French Guiana—for the purposes of breeding, selection, and propagation. WCR considers this sharing of material a significant milestone as robusta germplasm has been historically difficult to access; CIRAD's collaboration is an invaluable input to securing the future of robusta production.

"It is very exciting to be in these early stages of scoping out a collaborative robusta breeding program, and other research to support and enhance robusta production globally."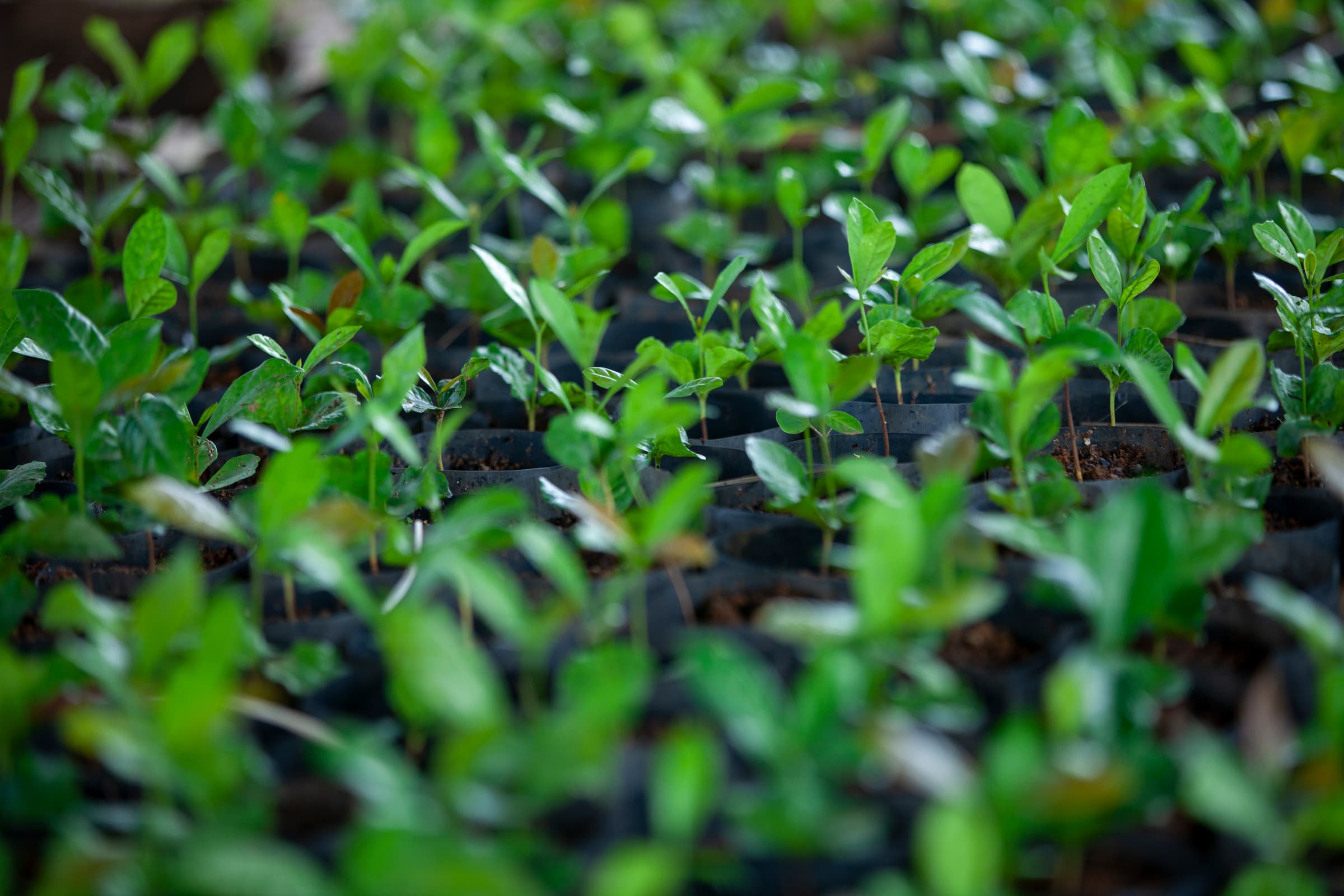 Gathering input from industry
WCR is committed to the principle that research should respond to the needs of end-users, such as farmers, buyers, and consumers (i.e., "demand-led" research design). Following this principle, in April, WCR convened a focus group of robusta buyers to understand their needs and goals when it comes to improving robusta quality, with an eye toward incorporating quality improvement into a robusta breeding program.
The focus group was hosted by WCR member company Lavazza at the Lavazza Innovation Center in Turin, Italy. Buyers of robusta from WCR member companies including Strauss Coffee, Tchibo, Taylors of Harrogate, Keurig Dr Pepper (KDP), Mercon Coffee Group, Sucden, JDE Peet's (JDE), DR Wakefield, and Coffee Circle participated and discussed their needs and preferences when it comes to robusta quality, as well as broader challenges and opportunities for robusta production.
The focus group was led by Dr. Manuel Diaz of ONA Consulting and previously the Coffee Quality Institute (CQI). Accompanying the focus group, participants tasted 23 unique robustas from different genetic groups and quality segments to spur and inform the day's discussions. The coffees were sourced widely from countries including Brazil, Guinea, Guatemala, India, Indonesia, Laos, Tanzania, Timor Leste, Uganda, and Vietnam. WCR breeding team members Dr. Tania Humphrey, Dr. Robert Kawuki, and Dr. Santos Barrera, and Senior Corporate Membership Manager Alexa Heinicke were in attendance to observe the discussion and collect feedback from member company representatives in real-time.
Participants identified the following as key challenges for the future of robusta: supply shortages, farmer attrition, consolidation of origin diversity, consistency of quality, low consumer perception of robusta in some markets, lack of institutional support for improving production or opening new robusta production areas, and regulatory pressure regarding deforestation and chemical inputs. Participants also identified numerous opportunities: stronger market differentiation/segmentation (beyond just soluble, blending, or premium segments), improved consistency, new flavor profiles and product innovation, yield improvements, strengthening farmer profitability, and new production systems (agroforestry/shade, regenerative farming approaches, and intercropping).
A full report from the meeting is available on the WCR website. Results of the April quality focus group discussion have been shared with consultants AbacusBio to inform their recommendations.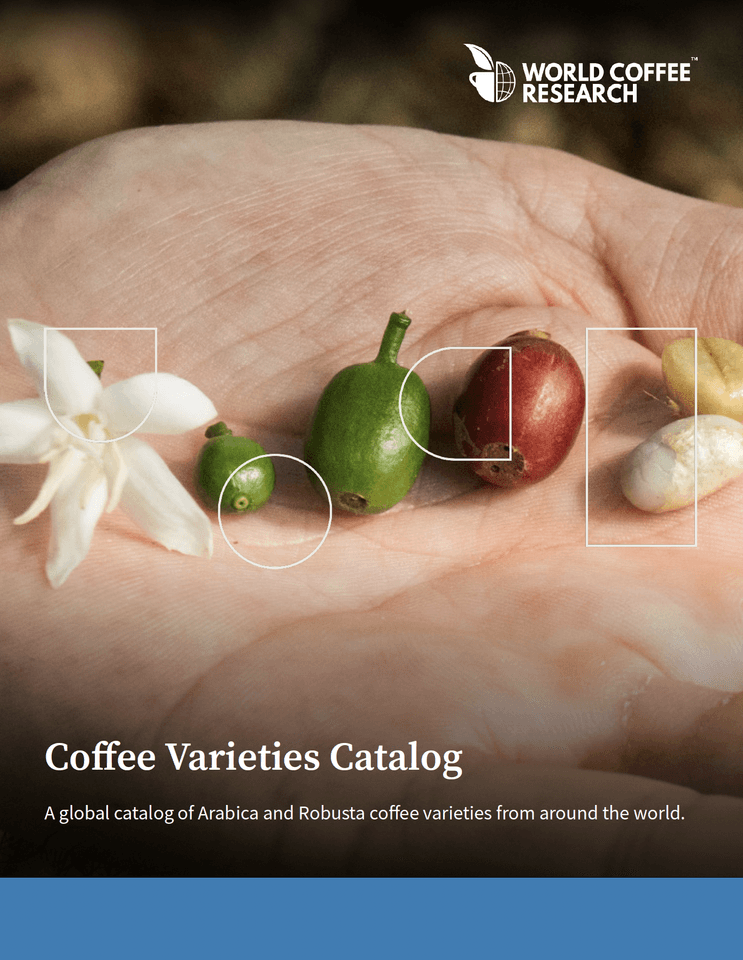 Resource
Coffee varieties catalog
An interactive website exploring Arabica and Robusta varieties
Getting plants to farmers
No effort on variety innovation is complete without attention to ensuring improved plants can be disseminated to farmers. WCR has begun to explore the challenges and opportunities for robusta propagation and dissemination via a project in Uganda, funded by Strauss. The project focuses on bottlenecks to farmer adoption of newly released varieties in Uganda (KR 1-10) developed to be resistant to Coffee Wilt Disease (CWD), which can increase farmer income up to 250%.2 The project includes development of a screening tool that nurseries can use to verify if the plants are genuine KR lines), utilization of the tool to verify mother garden plants + distribute the right plants to ten local lead farmer nurseries (goal = 100,000 plants); creation of a manual to instruct nursery operators in grafting CWD-resistant robusta scions onto drought tolerant root stocks for increased plant health, and dissemination of the KR line varieties to local farmers.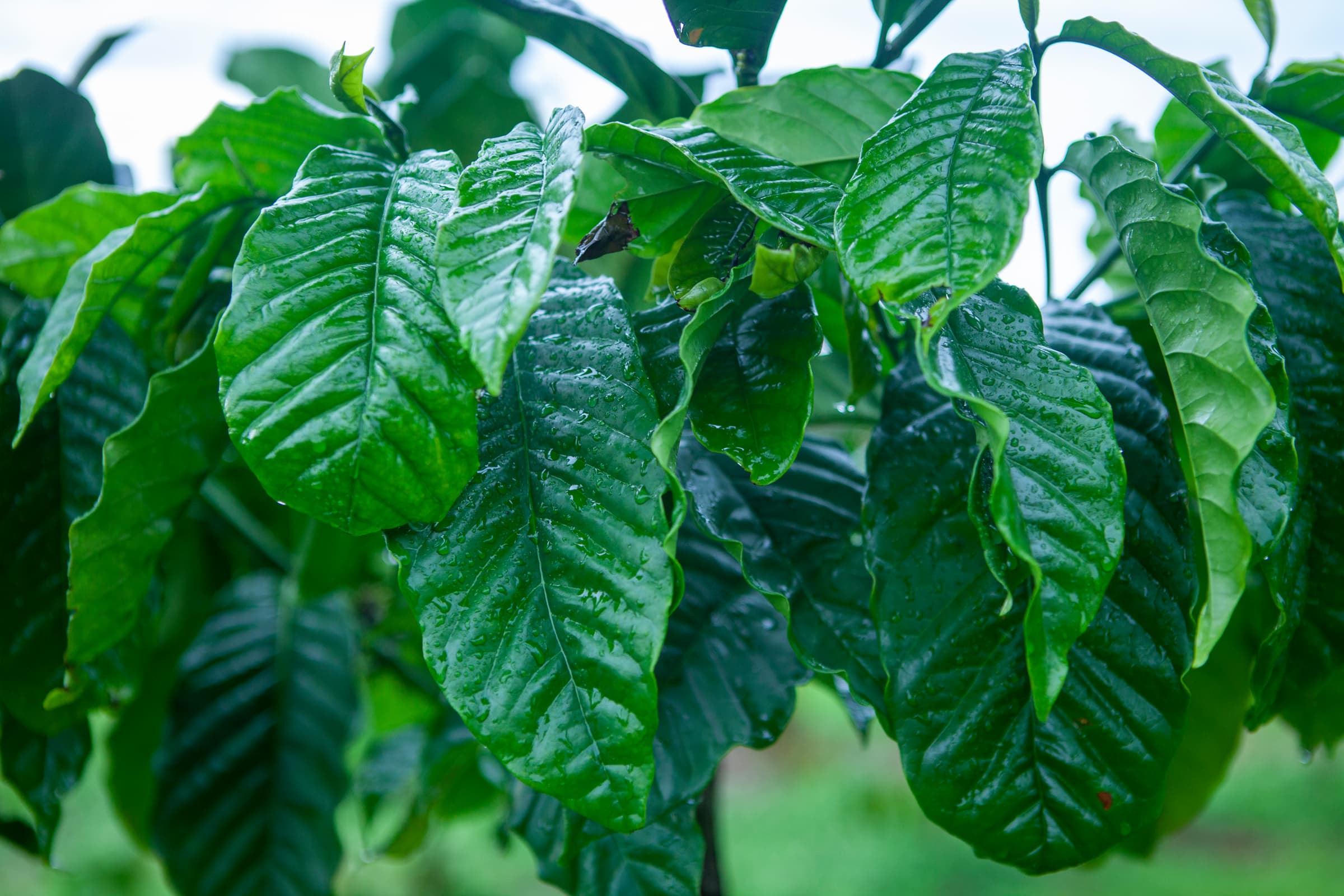 Robusta on the horizon
"It is very exciting to be in these early stages of scoping out a collaborative robusta breeding program, and other research to support and enhance robusta production globally," says Dr. Tania Humphrey, WCR Director of Research and Development. "The conversations about robusta happening in the industry have a lot of positive momentum and we were very pleased with the input we received at the quality focus group. It is clear that there is great potential to improve robusta production and quality and that plant breeding can be part of the solution."
Developing a robusta breeding strategy and the partnerships to support it is a significant undertaking and plans will be further refined and initial steps taken throughout 2024. As the program gets underway, WCR will expand membership to bring in the additional $2M per year required to successfully steward the robusta program for the industry. WCR's breeding team is optimistic about the potential for creating significant genetic improvement in this species to support the future of coffee.
---
1See ICO trade statistics, total production 1990-present at https://www.ico.org/new_historical.asp.
2 Source: https://www.wipo.int/edocs/pubdocs/en/wipo_pub_econstat_wp_42.pdf.